6 Reasons You Should Use a DFS Optimizer
Are you a fantasy sports fan? Maybe you participate in contests, but lose out on the cash to more experienced players. Many of them stay ahead by utilizing powerful sports algorithms, and nowadays, these same programs are more accessible than ever before.
Here are 6 reasons you should take it to the next level by using DFS optimizer software.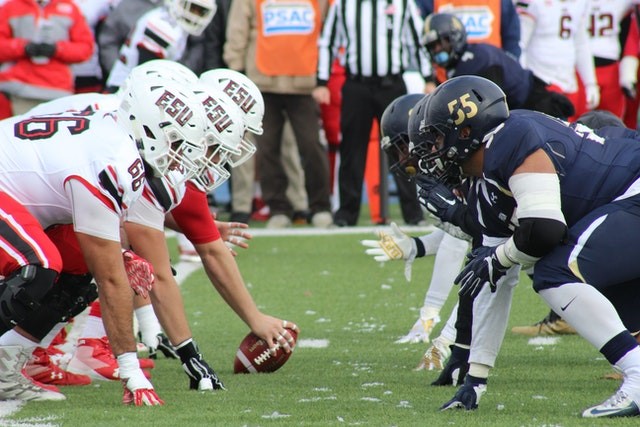 A picture of a football game being played.
1. Take Advantage of Tutorials and Training
While being self-taught is respectable, there's only so far you can go without some kind of guide. Many optimizer programs offer advanced tutorials on key analytics and how to use them.
For example, if you're a fantasy baseball nut, a good MLB DFS Optimizer will teach you everything you need to know to join the elites. Having all the information in one place is especially convenient, and you can trust that it will be more reliable.
2. Save Money
While many optimizers ask for a fee of some kind, the returns are worth it. Paying a small amount per month is cheaper than losing big on bets due to lack of knowledge. Putting your weight behind the most likely outcome is what brings in long-term growth.
3. Join a Community
Using a specialized optimizer means that you'll be joining a group of like-minded people, and maybe even make some friends. A community is there for you to celebrate wins, recover from losses, and help you out if you feel like you're stuck.
The importance of community can't be understated. Besides providing people to have fun with, belonging to a group can improve your mental health and overall well-being.
4. Boost Your Confidence
Constantly losing contests can ruin your confidence in yourself and your skill. If it gets bad enough, in the worst case scenario, you may even start to resent fantasy sports altogether.
Feeling secure in your knowledge, feeling good about your choices, and having more success under your belt will not only make you feel more confident, but will improve your chances of winning. Even when you don't win, having that confidence will make the losses easier to manage.
DFS optimizing software can help you in this way, by making it more likely for you to do well, and giving you the knowledge and community required to do your best.
5. Win More Contests
At the end of the day, the goal is to win. Winning means money, fame, bragging rights, and more. While no DFS optimizer can guarantee a win, working with the laws of probability rather than against them will show a clear result over time.
By using a computer to analyze the most likely road to success, you are that much more likely to succeed, even if no outcome is certain. In that same line of thought, don't give up after the first loss.
Nothing has a probability of a hundred percent, regardless of how fast or powerful the computer is. Using the software just levels the playing field.
6. Do Less Work
It's no secret that computers are much faster than us at solving problems, and even a low-end machine can calculate probability much faster than a person with a pen and paper. An optimizer program can do the hard part and find the best lineups almost instantly, while leaving the final choice up to you.
Take Your Pick
Optimizers are a great way to help you gain a much-needed edge in contests, and overall increase your enjoyment of the sport. There are plenty of fan-approved options out there, and picking the right one could make or break your future winning streak.