What are the Betting Options for College Basketball?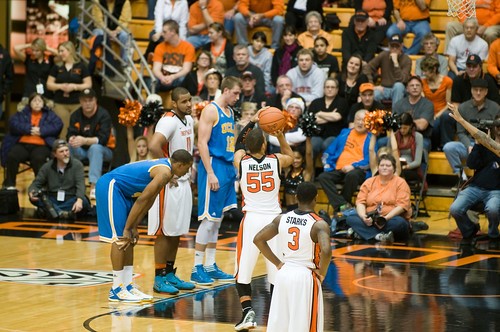 It's a form of the sport that we know very well and, like all divisions of basketball across the world, the college game has a wide following among the betting community. With sports betting opening up across the USA following the Supreme Court's decision to overturn the PASPA ruling in 2018, more and more customers are switching on to the practice.
But what are the options for staking if you want to get involved? Here is a guide to the most common basketball betting markets.
The first point to understand is that not all sportsbooks give as wide a coverage to college basketball as they would to the NBA. It's a simple fact that more outlets will focus on the professional game but it is possible to find a good selection of markets.
Sites such as sbo.net are affiliated with the best betting sites for core sports and for those niche divisions that aren't always picked up. It's a good option to check out possibilities via this site where readers can also check up on news and opinion articles related to basketball as a whole.
When it comes to taking that interest one stage further, there are options to register with any of sbo.net's recommended bookmakers. Many will have published generous sign up packages and there will be a choice of sports beyond basketball.
A range of funding methods and efficient customer service are among the other benefits. It is, therefore, relatively easy to find a sportsbook but what are those market options once you are on board?
The most common markets relate to outright winners of either a match or a tournament. If it's a season long bet on the winners of a division or a cup, these are known as 'Futures'.
Futures markets are listed some way ahead of the actual event. In regards to college basketball, the main competition to consider here is the winner of the NCAA Championship. Once the tournament gets underway, that market will switch to the live section of a sportsbook and it will remain in place until the winner is declared.
The next bet to look at relates to the winner of an individual match. This is called a 'moneyline' bet and it will be available for every single game across a college season. Whether it's Notre Dame against Saint Mary's, George Mason Patriots against Washington Huskies or Wyoming Cowboys versus Grand Canyon Antelopes, virtually every bookmaker will have a set of moneyline odds.
While it may not be easy to make correct predictions on a regular basis, the concept of moneyline betting is a simple one. There is no scope for a tie in basketball so we're staking on one of two teams to win the game.
Another common market in all popular sports is known as a 'Points Spread'. In other parts of the world, this is referred to as a 'handicap' which actually explains things a little more succinctly. Instead of betting on a match winner, we are nominating a team to win by a certain number of points.
For example, we could find a college match between Kansas City and Idaho. A Point Spread here might give Idaho a notional 7-point lead. To cover the spread and earn a profit, Kansas City would then have to win the game by eight points or more.
College basketball is open to a number of side markets which are commonly referred to as 'prop bets' in North America. A prop bet is defined as an event in a game which doesn't necessarily determine the result.
A perfect example of this in basketball is the Highest Scoring Quarter market. As the name suggests, we are staking on which quarter we think will deliver the most points.
Over and Under betting is also popular and this relates to the total points scored in a game. The sportsbooks might set a line at 225.5 and it's the job of the bettor to stake Over or Under that line.
There is more to basketball betting than a straight match winner and this guide should give you more of a feel to the potential markets.