Maryland Terrapins
Overall Rank: #4
Conference Rank: #1 Big Ten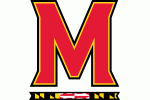 Since joining the Big Ten, Maryland has won the regular season conference title six times out of seven. Following a season where the Terrapins went 26-3 overall and 17-1 in conference play and return their top eight scorers, it is hard to see this group not making that seven out of eight. Despite that success since joining the Big Ten, Maryland has struggled at times in the NCAA Tournament. In the last five NCAA Tournaments, despite very high seeds, the Terrapins have lost in the second round or the sweet sixteen. They will look to make a deeper run with this experienced squad.
2020-21 Record: 26-3, 17-1
2020-21 Postseason: NCAA
Coach: Brenda Frese
Coach Record: 512-131 at Maryland, 569-161 overall
Key Departed Players (starters in bold)
Alaysia Styles, Forward, 4.9 ppg
Key Returning Players (starters in bold)
Ashley Owusu, Junior, Guard, 17.9 ppg
Diamond Miller, Junior, Guard, 17.3 ppg
Chloe Bibby, Senior, Forward/Guard, 13.2 ppg
Katie Benzan, Senior, Guard, 12.7 ppg
Mimi Collins, Junior, Forward, 10.6 ppg
Angel Reese, Sophomore, Forward/Guard, 10.0 ppg
Faith Masonius, Junior, Guard/Forward, 6.8 ppg
Channise Lewis, Senior, Guard, 5.1 ppg
Taisiya Kozlova, Sophomore, Guard, 2.3 ppg
Zoe Young, Sophomore, Guard, 1.3 ppg
Key New Players
Emma Chardon, Freshman, Forward
Shyanne Sellers, Freshman, Guard
Projection:
Ashley Owusu is the player that makes the nation's top scoring offense tick. The point guard dished out 5.9 assists per game and led the team with 17.9 points. Few players in the country can attack the basket as effectively as the 6-0 junior. She can finish herself or at least get to the charity stripe as well as find her teammates for an open look. Diamond Miller, another junior guard, is almost as effective attacking the basket. Miller is also more of a threat to hit the long ball. But the best shooter on the team is Katie Benzan. She led the nation in three-point field-goal percentage, hitting exactly half of her 186 attempts from beyond the arc. Wings Chloe Bibby and Angel Reese were both double digit scorers a season ago. Bibby was the second most prolific three-point shooter on the team last year, while Reese is a great rebounder and interior scorer. She managed to average 10.0 points and 6.0 rebounds in her 15 appearances despite averaging just 15.3 minutes per game. Mimi Collins will again start at the five spot. The 6-3 junior led the Terrapins with 6.2 rebounds per game and added 10.6 points. With this group having so much experience playing together, Maryland is the clear favorite to win the Big Ten again. The goal for this team will be putting it all together in March and taking Maryland back to the Final Four.
Projected Postseason Tournament:
NCAA
By the Numbers:
Scoring Offense: 90.8 (1st in nation, 1st in conference)
Scoring Defense: 69.0 (246, 6)
Field-Goal Percentage: 49.6 (3, 2)
Field-Goal Defense: 40.7 (193, 7)
Three-Point Field Goals Per Game: 8.2 (36, 2)
Three-Point Field-Goal Percentage: 40.0 (2, 2)
Free-Throw Percentage: 79.0 (7, 2)
Rebound Margin: 7.6 (21, 2)
Assists Per Game: 20.3 (3, 1)
Turnovers Per Game: 12.0 (14, 3)
Madness 2021 Women's Basketball Recruit Rankings: