Purdue Boilermakers
2021-2022 Overall Rank: #9
Conference Rank: #3 Big Ten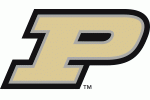 Despite having an extremely young team, Purdue managed to finish just two games back in the brutal Big Ten. Matt Painter has done some great coaching jobs during his time at Purdue, but the 2020-2021 season was one of his better ones. The season ended with a disappointing first round overtime loss to North Texas, but the overall success will lead Purdue to much better things in 2021-2022. The top eight scorers are back and this young team is now an experienced group that is ready to compete for a Big Ten title.
2020-21 Record: 18-10. 13-6
2020-21 Postseason: NCAA
Coach: Matt Painter
Coach Record: 355-184 at Purdue, 380-189 overall
Key Departed Players:
Aaron Wheeler, Forward, 3.9 ppg
Key Returning Players:
Trevion Williams, Senior, Forward, 15.5 ppg
Jaden Ivey, Sophomore, Guard, 11.1 ppg
Sasha Stefanovic, Senior, Guard, 9.3 ppg
Zach Edey, Sophomore, Center, 8.7 ppg
Eric Hunter Jr, Senior, Guard, 8.5 ppg
Brandon Newman, Sophomore, Guard, 8.0 ppg
Mason Gillis, Sophomore, Forward, 5.2 ppg
Isaiah Thompson, Junior, Guard, 4.2 ppg
Ethan Morton, Sophomore, Guard, 0.6 ppg
Key New Players:
Caleb Furst, Freshman, Forward
Trey Kaufman-Renn, Freshman, Forward
Brian Waddell, Freshman, Forward
Projection:
Few players in the nation were as important to their team as Trevion Williams. Just about everything went through the 6-10 forward. He has led the Boilermakers in scoring and rebounding each of the last two seasons and will almost certainly make it three in a row in 2021-2022. On top of his 15.5 points and 9.1 rebounds, Williams also dished out 2.3 assists last season. Sophomore Zach Edey was largely used to give Williams a break, but the 7-4 center was very productive in those minutes, averaging 8.7 points, 4.4 rebounds and 1.1 blocks. Fellow sophomore Mason Gillis is the forward who will stretch the defense with his outside shooting ability. He started 23 games beside Williams as a freshman and should step right back into that role. Incoming freshmen Trey Kaufman-Renn and Caleb Furst will add more options in the frontcourt. Despite starting only a dozen games as a freshman, Jaden Ivey ended the year as Purdue's most important perimeter player. The 6-4 shooting guard was inconsistent shooting the ball, but he was playing great basketball by March. Brandon Newman was another freshman thrown into the fire last year and he started 23 games and averaged 8.0 points. Sasha Stefanovic was the most productive shooter on the team, hitting 40.0 percent of his team high 125 three-point attempts. Like Stefanovic, Eric Hunter Jr. is an experienced three-year starter. Hunter struggled shooting the ball last year compared to his more efficient 2019-2020 campaign, but he is more than enough of a threat to score to keep the defense honest. It is a pretty safe bet that this will be a very good Purdue team. All of those freshmen are now experienced sophomores and there are a trio of experienced seniors to continue to provide leadership on the floor.
Projected Postseason Tournament:
NCAA
By the Numbers:
Scoring Offense: 71.0 (180th in nation, 7th in conference)
Scoring Defense: 66.6 (67, 4)
Field-Goal Percentage: 44.7 (122, 7)
Field-Goal Defense: 41.6 (75, 5)
Three-Point Field Goals Per Game: 7.2 (177, 9)
Three-Point Field-Goal Percentage: 33.3 (184, 9)
Free-Throw Percentage: 71.1 (166, 9)
Rebound Margin: 6.2 (29, 3)
Assists Per Game: 14.2 (92, 6)
Turnovers Per Game: 12.5 (114, 11)
Madness 2022 NBA Draft Rankings:
Madness 2021 Men's Basketball Recruit Rankings: