Maryland Terrapins
2021-2022 Overall Rank: #12
Conference Rank: #4 Big Ten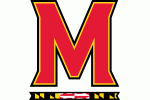 Maryland entered the 2020-2021 season with very low expectations. They had lost a lot of talent from their Big Ten title winning team from the year before. But Coach Mark Turgeon battled through the season and managed to take his team back to the NCAA Tournament. Once there, they knocked off Connecticut before falling to two-seed Alabama. With three starters returning and six Division I transfers entering the mix, the Terrapins are in a position to compete for another Big Ten title.
2020-21 Record: 17-14, 9-11
2020-21 Postseason: NCAA
Coach: Mark Turgeon
Coach Record: 221-113 at Maryland, 471-272 overall
Key Departed Players:
Aaron Wiggins, Guard, 14.5 ppg
Darryl Morsell, Guard, 9.0 ppg
Jairus Hamilton, Forward, 6.5 ppg
Galin Smith, Forward, 3.7 ppg
Chol Marial, Center, 1.6 ppg
Key Returning Players:
Eric Ayala, Senior, Guard, 15.1 ppg
Donta Scott, Junior, Forward, 11.0 ppg
Hakim Hart, Junior, Guard, 7.1 ppg
Marcus Dockery, Sophomore, Guard, 1.4 ppg
James Graham III, Freshman, Guard/Forward, 1.3 ppg
Aidan McCool, Sophomore, Guard, 1.0 ppg
Arnaud Revaz, Sophomore, Forward, 0.6 ppg
Key New Players:
Ike Cornish, Freshman, Guard/Forward
Pavlo Dziuba, Sophomore, Forward, Transfer from Arizona State
Xavier Green, Senior, Guard, Transfer from Old Dominion
Brett Karkus, Freshman, Guard
Ian Martinez, Sophomore, Guard, Transfer from Utah
Julian Reese, Freshman, Forward
Fatts Russell, Senior, Guard, Transfer from Rhode Island
Qudus Wahab, Junior, Forward, Transfer from Georgetown
Simon Wright, Senior, Forward, Transfer from Elon
Projection:
Eric Ayala led Maryland with 15.1 points per game last season. He hit 57 three-pointers and was very aggressive attacking the basket. Fellow guard Hakim Hart added 7.1 points per game. The other returning starter is forward Donta Scott. He is the big man who can stretch the defense with his outside shooting ability. Scott was easily the most efficient three-point shooter on the team, knocking down 43.8 percent of his attempts. What the Terrapins lacked last season was a true post presence on both ends of the floor. The answer should be Georgetown transfer Qudus Wahab. The 6-11 junior averaged 12.7 points, 8.2 rebounds and 1.6 blocks in 2020-2021. Fellow transfers Pavlo Dziuba and Simon Wright, along with freshmen James Graham, Julian Reese and Ike Cornish, will add depth to the frontcourt, but it is a trio of transfers to the backcourt that could make the bigger impact. Fatts Russell comes from Rhode Island where he was a big time scoring threat. Russell is not always the most consistent shooter, but he is extremely dangerous attacking the basket. He may not score quite as much as he did at Rhode Island, but Russell will be a great point guard for Maryland. Xavier Green had his best season at Old Dominion in 2019-2020 when he averaged 12.8 points per game. Ian Martinez was a key reserve at Utah during his freshman campaign and will add some quality depth on the wings. This is suddenly a very experienced and deep roster. This could be a very special season for Maryland if all those new pieces buy into what Coach Turgeon is selling.
Projected Postseason Tournament:
NCAA
By the Numbers:
Scoring Offense: 68.9 (234th in nation, 14th in conference)
Scoring Defense: 65.6 (54, 3)
Field-Goal Percentage: 46.0 (67, 4)
Field-Goal Defense: 41.0 (48, 2)
Three-Point Field Goals Per Game: 8.2 (85, 6)
Three-Point Field-Goal Percentage: 35.7 (80, 6)
Free-Throw Percentage: 69.9 (206, 10)
Rebound Margin: -1.2 (227, 9)
Assists Per Game: 13.4 (153, 12)
Turnovers Per Game: 11.1 (34, 4)
Madness 2021 Men's Basketball Recruit Rankings: