Houston Cougars
2021-2022 Overall Rank: #14
Conference Rank: #1 American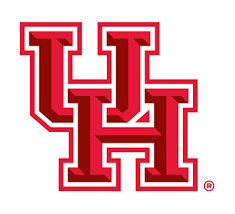 Obviously, Houston had an amazing 2020-2021 season. The Cougars went to the Final Four for the first time in 37 years and Coach Kelvin Sampson says that they will be back. The bar has been raised. Heading into the 2021-2022 season, Houston needs to replace four starters, but there is a lot of younger talent ready to play a larger role and a few transfers who can fill the bigger holes on the roster.
2020-21 Record: 28-4, 14-3
2020-21 Postseason: NCAA
Coach: Kelvin Sampson
Coach Record: 167-64 at Houston, 667-333 overall
Key Departed Players:
Quentin Grimes, Guard, 17.8 ppg
DeJon Jarreau, Guard, 10.6 ppg
Justin Gorham, Forward, 8.4 ppg
Cameron Tyson, Guard, 6.2 ppg
Brison Gresham, Forward/Center, 3.0 ppg
Key Returning Players:
Marcus Sasser, Junior, Guard, 13.7 ppg
Tramon Mark, Sophomore, Guard, 7.8 ppg
Fabian White Jr, Senior, Forward, 6.2 ppg
Reggie Chaney, Senior, Forward, 4.7 ppg
Jamal Shead, Sophomore, Guard, 3.3 ppg
Kiyron Powell, Sophomore, Center, 2.3 ppg
J'Wan Roberts, Sophomore, Forward, 1.9 ppg
Ryan Elvin, Sophomore, Guard, 1.9 ppg
Key New Players:
Robbie Ambrester, Freshman, Guard
Josh Carlton, Senior, Forward/Center, Transfer from UConn
Kyler Edwards, Senior, Guard, Transfer from Texas Tech
Ja'Vier Francis, Freshman, Forward
Taze Moore, Senior, Guard, Transfer from Bakersfield
Ramon Walker Jr, Freshman, Guard
Projection:
Marcus Sasser is the lone returning starter. He averaged 13.7 points, 2.2 assists and 1.4 steals. Tramon Mark is one of those younger players who will play a much larger role in 2021-2022. As a freshman last year Mark averaged 7.8 points per game, but he will need to develop a more consistent outside shot if he is going to emerge as one of Houston's top scoring threats. The outside shooting will be boosted by the addition of Kyler Edwards from Texas Tech. He shot 41.8 percent from beyond the arc while averaging 10.1 points per game with the Red Raiders last year. Taze Moore comes from Bakersfield where he had a very successful career, culminating with a 12.2 point, 4.0 rebound and 2.7 assist season in 2020-2021. Fabian White is back to lead the frontcourt after missing much of last season with an injury. The 6-8 senior was a starter the previous two years and averaged 9.3 points and 5.5 rebounds back in 2019-2020. If Coach Sampson wants to run a bigger lineup, he will need Reggie Chaney to take a step up. He started 13 games last season and averaged 4.7 points and 2.8 rebounds in just over 14 minutes per game. Josh Carlton could step into that role at the five spot as well after averaging 9.0 points, 6.2 rebounds and 1.8 blocks back in 2018-2019 during his best season with Connecticut. Getting another trip to the Final Four might be too much to ask, but this group has the talent and depth to win another American Athletic Conference title and keep the program moving in the right direction.
Projected Postseason Tournament:
NCAA
By the Numbers:
Scoring Offense: 76.1 (59th in nation, 1st in conference)
Scoring Defense: 58.2 (2, 1)
Field-Goal Percentage: 43.5 (199, 4)
Field-Goal Defense: 37.8 (1, 1)
Three-Point Field Goals Per Game: 9.1 (33, 1)
Three-Point Field-Goal Percentage: 35.4 (98, 3)
Free-Throw Percentage: 73.1 (91, 2)
Rebound Margin: 9.0 (7, 1)
Assists Per Game: 13.9 (113, 6)
Turnovers Per Game: 10.7 (16, 1)
Madness 2021 Men's Basketball Recruit Rankings: