Oregon State Beavers
Overall Rank: #18
Conference Rank: #4 Pac-12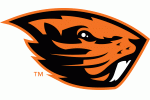 Oregon State is coming off a disappointing second round loss in the NCAA Tournament. It has been since the 2015-2016 campaign that the Beavers have failed to reach the second weekend of an NCAA Tournament. Coach Scott Rueck has a young team this season and will have to replace two key starters, but this group has the talent to get Oregon State back towards the top of the Pac-12 standings.
2020-21 Record: 12-8, 7-6
2020-21 Postseason: NCAA
Coach: Scott Rueck
Coach Record: 240-113 at Oregon State, 528-201 overall
Key Departed Players (starters in bold)
Aleah Goodman, Guard, 16.2 ppg
Sasha Goforth, Guard, 11.6 ppg
Savannah Samuel, Guard, 3.4 ppg
Jasmine Simmons, Guard, 2.9 ppg
Key Returning Players (starters in bold)
Taylor Jones, Sophomore, Forward, 12.3 ppg
Talia von Oelhoffen, Freshman, Guard, 11.3 ppg
Ellie Mack, Senior, Forward, 6.8 ppg
Taya Corosdale, Junior, Forward, 5.8 ppg
Jelena Mitrovic, Freshman, Forward/Center, 4.1 ppg
Andrea Aquino, Sophomore, Forward, dnp last season
Kennedy Brown, Sophomore, Forward, dnp last season
Key New Players
Tea Adams, Senior, Guard, Transfer from San Diego State
Emily Codding, Senior, Guard, Transfer from Saint Mary's
Greta Kampschroeder, Freshman, Guard
AJ Marotte, Freshman, Guard
Projection:
Oregon State's focus will shift to the frontcourt where a vast amount of the experience returns. Taylor Jones had another great season in 2020-2021, averaging 12.3 points, 8.9 rebounds and 1.8 blocks. She put up very similar numbers as a freshman in 2019-2020 and she could play an even larger role this time around. Ellie Mack and Taya Corosdale are both 6-3 forwards who can stretch out the defense with their outside shooting abilities. Corosdale is not quite the scoring threat that Mack is, but it is Corosdale who plays very good defense. Jelena Mitrovic got her feet wet as a freshman last year and the 6-9 center will be looking to make a bigger impact this season. That could be difficult though with the return of fellow 6-9 forward Andrea Aquino and 6-6 forward Kennedy Brown. Aquino has not played the last two seasons and redshirted the season before that, but she was the highest rated recruit Oregon State has ever signed. Brown was a big recruit too and started to show some of her potential in 2019-2020 before tearing an ACL. She missed last year rehabbing that injury. The frontcourt, if everyone can get healthy and stay that way, is absolutely loaded. That means the Beavers just need a couple guards that can provide a more consistent shooting threat and facilitate the offense. There is no lack of options. Talia von Oelhoffen had a very promising debut season with the Beavers, averaging 11.3 points per game. She only played in the last 13 games of the campaign after enrolling early, but still managed to work her way into the regular rotation. Tea Adams comes from San Diego State where she averaged 10.7 points and 3.4 assists last season. Emily Codding is a bigger guard who can help out on the glass and knock down some shots. Her best year with Saint Mary's came in 2019-2020 when she averaged 14.7 points, 8.3 rebounds and 2.3 assists. Incoming freshman Greta Kampschroeder has the talent to make an immediate impact and could quickly turn into a potent scoring threat. As long as the talented new pieces in the backcourt can find their roles, the frontcourt should be able to carry Oregon State back into the second weekend of the NCAA Tournament.
Projected Postseason Tournament:
NCAA
By the Numbers:
Scoring Offense: 71.3 (71st in nation, 3rd in conference)
Scoring Defense: 68.1 (228, 9)
Field-Goal Percentage: 45.4 (22, 2)
Field-Goal Defense: 37.0 (38, 3)
Three-Point Field Goals Per Game: 7.8 (49, 2)
Three-Point Field-Goal Percentage: 39.6 (3, 1)
Free-Throw Percentage: 72.1 (114, 4)
Rebound Margin: 1.1 (128, 5)
Assists Per Game: 16.1 (25, 2)
Turnovers Per Game: 13.9 (66, 6)
Madness 2021 Women's Basketball Recruit Rankings: