Illinois Fighting Illini
2021-2022 Overall Rank: #23
Conference Rank: #6 Big Ten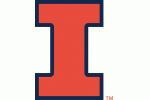 It took Coach Brad Underwood a couple of seasons to turn around the Illinois program, but the last two years have gone extremely well. Last year the Fighting Illini finished 16-4 in the brutal Big Ten and earned a #1 seed in the NCAA Tournament. The team left the tournament earlier than expected following a second-round loss to Loyola Chicago, but this is a group that is poised to stay towards the top of the Big Ten and get more opportunities for deep tournament runs.
2020-21 Record: 24-7, 16-4
2020-21 Postseason: NCAA
Coach: Brad Underwood
Coach Record: 71-56 at Illinois, 123-83 overall
Key Departed Players:
Ayo Dosunmu, Guard, 20.1 ppg
Adam Miller, Guard, 8.3 ppg
Giorgi Bezhanishvili, Forward, 5.1 ppg
Key Returning Players:
Kofi Cockburn, Junior, Center, 17.7 ppg
Trent Frazier, Senior, Guard, 10.2 ppg
Andre Curbelo, Sophomore, Guard, 9.1 ppg
Da'Monte Williams, Senior, Guard, 5.5 ppg
Jacob Grandison, Senior, Guard/Forward, 4.6 ppg
Coleman Hawkins, Sophomore, Forward, 1.4 ppg
Brandon Lieb, Sophomore, Center, 0.8 ppg
Key New Players:
Luke Goode, Freshman, Guard
Austin Hutcherson, Senior, Guard, Transfer from Wesleyan
RJ Melendez, Freshman, Guard
Omar Payne, Junior, Forward, Transfer from Florida
Alfonso Plummer, Senior, Guard, Transfer from Utah
Brandin Podziemski, Freshman, Guard
Projection:
Ayo Dosunmu is a big loss. The second-round pick in the 2021 NBA Draft averaged 20.1 points, 5.3 assists and 6.3 rebounds. He was also a huge reason why the Illini were so effective on the defensive end. The program did get a big boost when Kofi Cockburn opted to return to Champaign. The seven-footer averaged 17.7 points, 9.5 rebounds and 1.3 blocks and the offense will work through him. A trio of shooters on the perimeter is back to help keep the Illini offense potentially explosive. Trent Frazier was the most prolific shooter on the team and averaged 10.2 points per game. Da'Monte Williams and Jacob Grandison are experienced guards who can shoot the ball effectively. The most important player on the team though will likely be Andre Curbelo. The 6-1 sophomore will be asked to replace the dynamic playmaking abilities of Dosunmu. Curbelo does not have to score like Dosunmu since there are plenty of scoring threats on this team, but he will need to create opportunities for them. Freshmen wings Luke Goode and RJ Melendez are quality shooters, but the Illini have a proven shooter in Utah transfer Alfonso Plummer. Last season he averaged 13.6 points with the Utes and averaged 2.6 three-pointers per game. Omar Payne comes from Florida and he will step right into a backup role for Cockburn. The newcomers should give Illinois plenty of scoring threats and plenty of depth too. If Curbelo can emerge as a leader and a playmaker at the point, the Illini will again be one of the best teams in the country heading into March.
Projected Postseason Tournament:
NCAA
By the Numbers:
Scoring Offense: 80.5 (17th in nation, 2nd in conference)
Scoring Defense: 68.6 (124, 6)
Field-Goal Percentage: 50.0 (5, 1)
Field-Goal Defense: 41.1 (54, 3)
Three-Point Field Goals Per Game: 6.5 (245, 11)
Three-Point Field-Goal Percentage: 37.3 (31, 3)
Free-Throw Percentage: 69.0 (229, 11)
Rebound Margin: 9.6 (4, 1)
Assists Per Game: 16.3 (16, 2)
Turnovers Per Game: 13.0 (163, 12)
Madness 2021 Men's Basketball Recruit Rankings: