LSU Tigers
Overall Rank: #24
Conference Rank: #5 SEC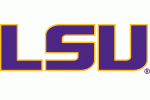 LSU ended last season losing six of their last seven games and finished with a 9-13 record. But the Tigers program won in the offseason, grabbing Coach Kim Mulkey away from Baylor where she spent the last 21 years building a dynasty. The dynasty at LSU will start right now. Coach Mulkey has brought in a trio of talented transfers to join three returning starters and three top 100 recruits.
2020-21 Record: 9-13, 6-8
2020-21 Postseason: None
Coach: Kim Mulkey
Coach Record: 0-0 at LSU, 632-104 overall
Key Departed Players (starters in bold)
Tiara Young, Guard, 8.2 ppg
Karli Seay, Guard, 4.9 ppg
Rakell Spencer, Guard, 2.1 ppg
Domonique Davis, Guard, 1.4 ppg
Key Returning Players (starters in bold)
Khayla Pointer, Senior, Guard, 16.9 ppg
Faustine Aifuwa, Senior, Center, 11.0 ppg
Awa Trasi, Senior, Forward, 7.7 ppg
Ryann Payne, Senior, Guard, 6.8 ppg
Jailin Cherry, Senior, Guard, 3.5 ppg
Sarah Shematsi, Senior, Guard/Forward, 3.0 ppg
Ajae Petty, Sophomore, Forward, 0.9 ppg
Key New Players
Amani Barlett, Freshman, Forward
Hannah Gusters, Sophomore, Center, Transfer from Baylor
Grace Hall, Freshman, Forward
Logyn McNeil, Freshman, Forward
Alexis Morris, Senior, Guard, Transfer from Texas A&M
Autumn Newby, Senior, Forward, Transfer from Vanderbilt
Timia Ware, Freshman, Guard
Projection:
The Tigers were pretty awful in just about every category last season. They only hit three three-pointers per game and ranked dead last in the SEC in scoring offense and second to last in field-goal percentage, free-throw percentage and assists per game. Khayla Pointer managed to have a decent season though, averaging 16.9 points. She was the only player on the team that was a real threat to hit an outside shot, but she only shot 30 percent from beyond the arc. Faustine Aifuwa was another bright spot on the team. The 6-5 center averaged 11.0 points, 8.9 rebounds and 1.8 blocks per game. Awa Trasi is a 6-1 forward who has the experience to continue to play a big role on this team despite the upgrade in talent around her. Incoming freshmen Grace Hall and Amani Barlett, along with transfers Hannah Gusters and Autumn Newby, will all be in the mix for minutes in the frontcourt though. Gusters followed Coach Mulkey from Baylor where the 6-5 center averaged 5.3 points and 2.1 rebounds in 11.0 minutes per game as a freshman. Newby was a three-year starter at Vanderbilt where she proved to be a tough and versatile forward. Joining Pointer in the backcourt will be freshman point guard Timia Ware and the well-traveled Alexis Morris. Morris had her best season back in 2017-2018 when she was playing under Coach Mulkey at Baylor and averaged 9.4 points and 3.4 assists. This will be an interesting season for LSU. They have the talent to make a big jump up the SEC, but even if they struggle at times, LSU fans will know that better days are coming very soon.
Projected Postseason Tournament:
NCAA
By the Numbers:
Scoring Offense: 60.2 (252nd in nation, 14th in conference)
Scoring Defense: 63.5 (137, 6)
Field-Goal Percentage: 38.6 (229, 13)
Field-Goal Defense: 43.3 (289, 12)
Three-Point Field Goals Per Game: 3.0 (331, 14)
Three-Point Field-Goal Percentage: 27.9 (276, 13)
Free-Throw Percentage: 66.0 (262, 13)
Rebound Margin: -3.1 (253, 12)
Assists Per Game: 10.7 (286, 13)
Turnovers Per Game: 16.5 (212, 12)
Madness 2021 Women's Basketball Recruit Rankings: