South Dakota Coyotes
Overall Rank: #25
Conference Rank: #1 Summit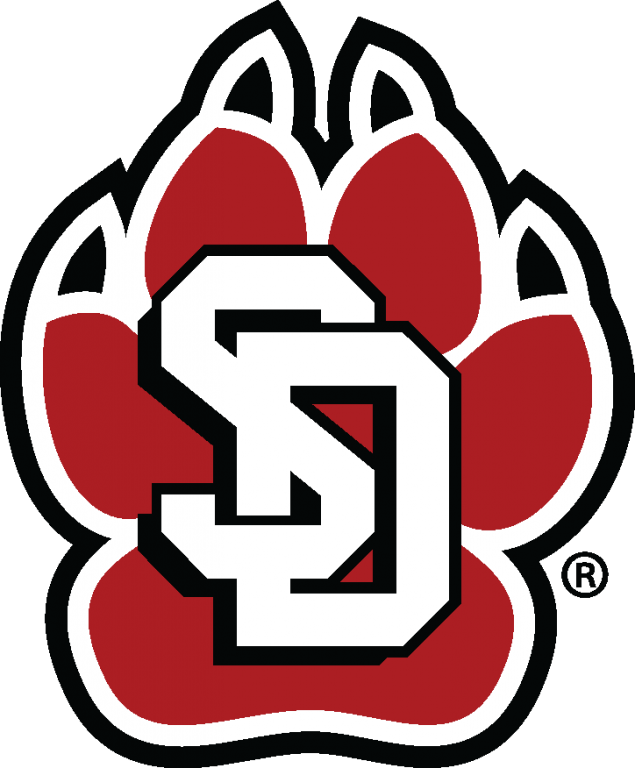 South Dakota continues to dominate the Summit League along with rival South Dakota State. Last year the Coyotes finished second to the Jackrabbits, but still reached the NCAA Tournament as an 11 seed. The Coyotes failed to win their first ever tournament game though, this time falling to Oregon 67-47. But with their top ten scorers returning, this could be the year South Dakota finally bucks that trend and reaches the second round.
2020-21 Record: 19-6, 12-2
2020-21 Postseason: NCAA
Coach: Dawn Plitzuweit
Coach Record: 129-29 at South Dakota, 317-122 overall
Key Departed Players (starters in bold)
Claudia Kunzer, Guard, 1.4 ppg
Key Returning Players (starters in bold)
Hannah Sjerven, Senior, Center, 17.1 ppg
Chloe Lamb, Senior, Guard, 15.8 ppg
Liv Korngable, Senior, Guard, 14.7 ppg
Maddie Krull, Freshman, Guard, 9.2 ppg
Kyah Watson, Freshman, Guard, 4.2 ppg
Morgan Hansen, Freshman, Forward, 4.1 ppg
Jeniah Ugofsky, Freshman, Guard, 3.7 ppg
Alexi Hempe, Sophomore, Forward, 2.4 ppg
Macy Guebert, Junior, Guard, 2.2 ppg
Natalie Mazurek, Freshman, Center, 1.6 ppg
Allison Peplowski, Junior, Forward, 1.1 ppg
Regan Sankey, Senior, Forward, 0.7 ppg
Aspen Williston, Junior, Center, 0.6 ppg
Key New Players
Cassidy Carson, Freshman, Guard
Carley Duffney, Freshman, Forward
Grace Larkins, Freshman, Guard
Projection:
The Coyotes will again revolve around center Hannah Sjerven. The 6-2 center led the team with 17.1 points, 9.8 rebounds and 2.2 blocks. Four guards will surround Sjerven in the starting lineup, but a few young forwards like Morgan Hansen, Alexi Hempe and Natalie Mazurek can certainly give Sjerven a rest and play beside her at times if Coach Dawn Plitzuweit needs to play a slightly bigger lineup. Jeniah Ugofsky is a 5-11 wing who will help out in the rebounding department. She is not a major scoring threat, but Ugofsky does do a lot of the dirty work. Chloe Lamb and Liv Korngable are the main scorers on the perimeter. Lamb was second on the team with 15.8 points per game and she is an extremely dangerous shooter. Lamb can score inside the arc too, but she hit 61 three-pointers in 25 games last season at a 43.3 percent clip. Korngable runs the point and dished out 3.8 assists and added 14.7 points. Maddie Krull is not a great shooter like Lamb and Korngable, but she is coming off a very productive freshman campaign and averaged 9.2 points and 3.8 rebounds. With three experienced seniors leading the way and a lot of young talent waiting in the wings, this should be a very deep team that has everything they need to win the Summit League and return to the NCAA Tournament.
Projected Postseason Tournament:
NCAA
By the Numbers:
Scoring Offense: 74.2 (37th in nation, 1st in conference)
Scoring Defense: 59.3 (53, 1)
Field-Goal Percentage: 44.1 (43, 1)
Field-Goal Defense: 37.7 (64, 1)
Three-Point Field Goals Per Game: 6.7 (106, 6)
Three-Point Field-Goal Percentage: 33.1 (83, 3)
Free-Throw Percentage: 73.0 (90, 4)
Rebound Margin: 4.8 (49, 1)
Assists Per Game: 13.9 (112, 3)
Turnovers Per Game: 11.3 (6, 1)