LSU Tigers
2021-2022 Overall Rank: #29
Conference Rank: #5 SEC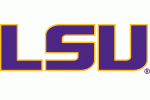 Considering the talent on the roster, LSU finishing 19-10 overall and bowing out in the second round of the NCAA Tournament was a disappointing campaign. Now four starters are gone and Coach Will Wade must reload. But with a big crop of talented transfers, the Tigers are not going anywhere. This group should get back into the NCAA Tournament and they have the talent to do a lot more than just reach the tournament.
2020-21 Record: 19-10, 11-6
2020-21 Postseason: NCAA
Coach: Will Wade
Coach Record: 82-39 at LSU, 173-84 overall
Key Departed Players:
Cameron Thomas, Guard, 23.0 ppg
Trendon Watford, Forward, 16.3 ppg
Javonte Smart, Guard, 16.0 ppg
Aundre Hyatt, Guard, 4.2 ppg
Charles Manning, Guard, 4.2 ppg
Josh LeBlanc, Forward, 3.2 ppg
Jalen Cook, Guard, 3.1 ppg
Key Returning Players:
Darius Days, Senior, Forward, 11.6 ppg
Mwani Wilkinson, Sophomore, Forward, 3.6 ppg
Shareef O'Neal, Junior, Forward, 2.8 ppg
Eric Gaines, Sophomore, Guard, 2.5 ppg
Parker Edwards, Junior, Guard, 0.8 ppg
Brandon Egemo, Sophomore, Guard
Key New Players:
Jerrell Colbert, Freshman, Center
Tari Eason, Sophomore, Forward, Transfer from Cincinnati
Bradley Ezewiro, Freshman, Forward
Alex Fudge, Freshman, Forward
Spencer Mays, Junior, Guard, JC Transfer
Adam Miller, Sophomore, Guard, Transfer from Illinois
Brandon Murray, Freshman, Guard
Xavier Pinson, Senior, Guard, Transfer from Missouri
Efton Reid, Freshman, Center
Justice Williams, Freshman, Guard
Projection:
Darius Days is the only returning starter. The 6-7 senior will step back into his starting spot after averaging 11.6 points and a team high 7.8 rebounds last season. Days is a versatile forward who is very efficient shooting the ball and obviously is extremely tough on the glass. The rest of the starting lineup will likely come from the newcomers. Tari Eason and Efton Reid should help the otherwise porous defense finally have enough size to play some interior defense. Eason comes from Cincinnati where he averaged 7.3 points, 5.9 rebounds and 1.3 blocks as a freshman. Reid is an incoming freshman and the 6-11 center has a lot of skills on both ends of the floor. Xavier Pinson and Adam Miller are expected to step into the starting roles in the backcourt. Pinson is an experienced senior who played three seasons at Missouri. Last year he averaged 13.6 points and 2.9 assists. Miler was a big-time scorer in high school and started to show off what he could during his one year at Illinois when he averaged 8.3 points per game. As usual, LSU will have a great offense. Pinson and Miller can turn into major scoring threats on the perimeter. But success in March will come down to how much the defense can improve. The hope is having a player like Eason swatting away some shots in the paint can help make a small jump in their defensive efficiency. With such a talented offense, a small jump is all LSU needs to compete for an SEC title.
Projected Postseason Tournament:
NCAA
By the Numbers:
Scoring Offense: 81.8 (10th in nation, 1st in conference)
Scoring Defense: 75.2 (280, 11)
Field-Goal Percentage: 45.9 (73, 2)
Field-Goal Defense: 41.9 (89, 6)
Three-Point Field Goals Per Game: 8.1 (98, 4)
Three-Point Field-Goal Percentage: 34.7 (123, 4)
Free-Throw Percentage: 75.0 (48, 2)
Rebound Margin: 0.6 (162, 11)
Assists Per Game: 12.1 (240, 13)
Turnovers Per Game: 11.3 (50, 1)
Madness 2021 Men's Basketball Recruit Rankings: