Georgia Bulldogs
Overall Rank: #31
Conference Rank: #6 SEC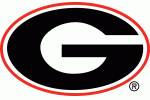 Georgia reached the NCAA Tournament for the third time under Coach Joni Taylor last year. The Bulldogs earned a three seed, but still managed to win just one game, falling to Oregon in the second round in what was a minor upset. A couple starters are gone entering the 2021-2022 campaign, but UGA has plenty of experience back and should be able to get back to the NCAA Tournament in 2022.
2020-21 Record: 21-7, 10-5
2020-21 Postseason: NCAA
Coach: Joni Taylor
Coach Record: 119-65 at Georgia, 119-65 overall
Key Departed Players (starters in bold)
Gabby Connally, Guard, 11.2 ppg
Maya Caldwell, Guard, 8.3 ppg
Key Returning Players (starters in bold)
Jenna Staiti, Senior, Center, 14.8 ppg
Que Morrison, Senior, Guard, 11.6 ppg
Mikayla Coombs, Senior, Guard, 6.1 ppg
Sarah Ashlee Barker, Sophomore, Guard, 5.1 ppg
Javyn Nicholson, Junior, Forward, 4.8 ppg
Malury Bates, Senior, Forward, 2.9 ppg
Jordan Isaacs, Junior, Forward, 3.7 ppg
Zoesha Smith, Sophomore, Forward, 2.2 ppg
Maori Davenport, Junior, Center, 1.9 ppg
Key New Players
Jillian Hollingshead, Freshman, Forward
Kimora Jenkins, Freshman, Guard
Reigan Richardson, Freshman, Guard
Alina Sendar, Freshman, Guard
Projection:
The inside-outside combo of Jenna Staiti and Que Morrison is a great place to build around. Staiti, a 6-4 center, averaged 14.8 points, 8.1 rebounds and 3.0 blocks last season. She is a force on both ends of the floor and is even an occasional threat to step outside and knock down some jumpers. Meanwhile, Morrison makes the offense tick. The senior point guard has been a starter for four years and had her best season last year when she averaged 11.6 points, 3.5 assists and 1.9 steals. Finding the right pieces to fit around Staiti and Morrison will be the key for the Bulldogs this year. Jordan Isaacs started all 28 games last season, averaging 3.7 points and 3.4 rebounds. Javyn Nicholson and Malury Bates are also experienced frontcourt options. Mikayla Coombs is the team's third leading returning scorer at 6.1 points per game. She is a decent outside shooter and should get more of an opportunity to make an impact this year. That is true for sophomore Sarah Ashlee Barker as well. She played an important role off the bench as a freshman and could be in for a big year with more consistency shooting the ball. A couple freshmen figure to be in the mix as well. Jillian Hollingshead is a 6-5 forward and McDonald's All-American who is loaded with potential and Reigan Richardson, another McDonald's All-American, should add another scoring threat to the roster. Coach Taylor does have a lot of options here and if she can put the pieces in the right place, Georgia will go to back-to-back NCAA Tournaments for the first time since the Andy Landers era.
Projected Postseason Tournament:
NCAA
By the Numbers:
Scoring Offense: 71.3 (70th in nation, 11th in conference)
Scoring Defense: 60.5 (72, 2)
Field-Goal Percentage: 43.8 (47, 6)
Field-Goal Defense: 37.8 (65, 3)
Three-Point Field Goals Per Game: 4.6 (268, 9)
Three-Point Field-Goal Percentage: 32.7 (100, 8)
Free-Throw Percentage: 74.2 (59, 2)
Rebound Margin: 4.8 (50, 3)
Assists Per Game: 14.9 (59, 2)
Turnovers Per Game: 17.0 (234, 14)
Madness 2021 Women's Basketball Recruit Rankings: