VCU Rams
2021-2022 Overall Rank: #36
Conference Rank: #2 Atlantic 10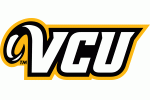 VCU is coming off another solid season. They finished second in the Atlantic 10 and returned to the NCAA Tournament, where they lost to Oregon in the first round. Coach Mike Rhoades will have to move on without leading scorer Nah'Shon Hyland and his 19.5 points per game, but there are six players returning who averaged at least 16.0 minutes per game last season. That experience should keep the Rams right in the NCAA Tournament picture.
2020-21 Record: 19-7, 10-4
2020-21 Postseason: NCAA
Coach: Mike Rhoades
Coach Record: 80-43 at VCU, 323-171 overall
Key Departed Players:
Nah'Shon Hyland, Guard, 19.5 ppg
Jimmy Clark III, Guard, 5.9 ppg
Corey Douglas, Forward, 4.5 ppg
Key Returning Players:
Vince Williams Jr, Senior, Forward, 10.6 ppg
Jamir Watkins, Sophomore, Forward, 7.2 ppg
Adrian Baldwin Jr, Sophomore, Guard, 6.7 ppg
Levi Stockard III, Senior, Forward, 6.5 ppg
Hason Ward, Junior, Forward, 6.4 ppg
KeShawn Curry, Senior, Guard, 5.8 ppg
Josh Banks, Sophomore, Guard, 3.1 ppg
Mikeal Brown-Jones, Sophomore, Forward, 2.3 ppg
Arnold Henderson VI, Junior, Guard, 0.0 ppg
Jarren McAllister, Sophomore, Guard, dnp last season
Key New Players:
Jalen DeLoach, Freshman, Forward
Nick Kern, Freshman, Guard
Jayden Nunn, Freshman, Guard
Marcus Tsohonis, Junior, Guard, Transfer from Washington
Projection:
Vince Williams should emerge as the new star of the team following a breakout junior year. The 6-6 wing averaged 10.6 points, 5.2 rebounds and 2.2 assists and shot 41.3 percent from beyond the arc. Fellow senior Levi Stockard III will rejoin Williams in the starting lineup. Hason Ward is the team's shot blocking threat. He blocked an impressive 2.3 shots per game and added 6.4 points and 5.1 rebounds. Sophomore Jamir Watkins is a player to watch this year. The athletic 6-7 forward can get up and down the floor in a hurry and ranked third on VCU in scoring despite averaging under 19 minutes per game. Adrian Baldwin Jr. is another sophomore poised for a breakout campaign. He dished out 4.4 assists per game and added a team high 2.1 steals. If Baldwin can be a little more efficient shooting the basketball, he will be a major scoring threat and not just a facilitator and defender. Washington transfer Marcus Tsohonis will be able to help pick up some of the scoring slack left behind by Hyland. Tsohonis spent two seasons at Washington and averaged 10.4 points as a sophomore last year. If VCU needs the depth, the trio of freshmen can make an impact. Small forward Nichols Kern highlights the group and Jarren McAllister is a promising sophomore who missed all of last season with an injury. Coach Rhoades has a lot of returning talent that knows how to play tough VCU defense and get up and down the floor. As long as a couple of the younger players are ready to step into starring roles, this will be a VCU team that competes for an A-10 title.
Projected Postseason Tournament:
NCAA
By the Numbers:
Scoring Offense: 71.7 (158th in nation, 6th in conference)
Scoring Defense: 65.2 (47, 3)
Field-Goal Percentage: 45.1 (103, 5)
Field-Goal Defense: 40.5 (33, 2)
Three-Point Field Goals Per Game: 6.5 (253, 9)
Three-Point Field-Goal Percentage: 32.9 (210, 7)
Free-Throw Percentage: 76.1 (36, 1)
Rebound Margin: -0.6 (197, 8)
Assists Per Game: 13.3 (156, 9)
Turnovers Per Game: 14.6 (268, 14)