Wichita State Shockers
2021-2022 Overall Rank: #44
Conference Rank: #3 American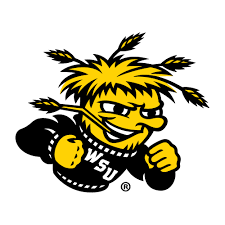 Coach Isaac Brown took over the reins at Wichita State and was able to lead the Shockers back to the NCAA Tournament after they missed out in 2019 following seven straight appearances. They lost in the First Four to Drake, but this group should get another opportunity to make some noise in the NCAA Tournament.
2020-21 Record: 16-6, 11-2
2020-21 Postseason: NCAA
Coach: Isaac Brown
Coach Record: 16-6 at Wichita State, 16-6 overall
Key Departed Players:
Alterique Gilbert, Guard, 10.3 ppg
Trey Wade, Forward, 6.7 ppg
Isaiah Poor Bear-Chandler, Forward/Center, 3.0 ppg
Key Returning Players:
Tyson Etienne, Sophomore, Guard, 16.3 ppg
Morris Udeze, Junior, Forward, 10.3 ppg
Dexter Dennis, Junior, Guard, 9.6 ppg
Ricky Council IV, Freshman, Guard, 7.1 ppg
Clarence "Monzy" Jackson, Sophomore, Forward, 5.0 ppg
Craig Porter Jr, Junior, Guard, 2.1 ppg
Chaunce Jenkins, Freshman, Guard, 1.2 ppg
Key New Players:
Isaac Abidde, Freshman, Forward
Steele Gaston-Chapman, Freshman, Guard
Qua Grant, Junior, Guard, Transfer from D II
Joe Pleasant, Junior, Forward, Transfer from Abilene Christian
Kenny Pohto, Freshman, Forward
Jalen Ricks, Freshman, Guard
Projection:
Tyson Etienne easily led the team with 16.3 points per game. He took a big step during his sophomore season and turned into much more than just a shooter. Etienne is still a great shooter and hit 39.2 percent of his 7.5 attempts per game, but he can also score inside the arc. Dexter Dennis is another dynamic scorer who can knock down shots and finish above the rim. His defensive skills make him a key piece to this team, but he can score easily become a consistent double-digit scorer too. Ricky Council IV was named to the AAC All-Freshman team last season and will look to play a larger role in his second freshman season. He is an athletic big guard who shot an impressive 44.4 percent from beyond the arc. The frontcourt will again be led by Morris Udeze, who averaged 10.3 points and 4.7 rebounds a season ago. Clarence Jackson is ready for a larger role in the frontcourt and Abilene Christian transfer Joe Pleasant adds another forward to the roster. Pleasant averaged 10.5 points and 5.5 rebounds with the Wildcats last season. This should be an interesting season for Wichita State. They are a relatively young group, but some of those younger players have a ton of potential. If Council can take a big step forward during his second season, Wichita State should not only return to the NCAA Tournament but compete for a conference title as well.
Projected Postseason Tournament:
NCAA
By the Numbers:
Scoring Offense: 71.5 (163rd in nation, 4th in conference)
Scoring Defense: 66.8 (72, 5)
Field-Goal Percentage: 40.5 (310, 8)
Field-Goal Defense: 40.2 (22, 3)
Three-Point Field Goals Per Game: 8.1 (91, 2)
Three-Point Field-Goal Percentage: 33.6 (176, 6)
Free-Throw Percentage: 68.0 (257, 7)
Rebound Margin: -1.5 (237, 9)
Assists Per Game: 13.0 (181, 8)
Turnovers Per Game: 11.2 (43, 2)