Loyola Chicago Ramblers
2021-2022 Overall Rank: #49
Conference Rank: #1 Missouri Valley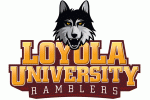 Porter Moser departed Loyola to take the Oklahoma job; however, he left the Ramblers in a great place. Over the last four seasons, the Ramblers have won three Missouri Valley Conference regular season titles and reached the NCAA Tournament twice and the NIT once. And everybody remembers that Loyola took advantage of those NCAA appearances and reached the Final Four in 2018 and the Sweet Sixteen in 2021. Now it will be up to new coach and former Oakland star Drew Valentine to continue the success.
2020-21 Record: 26-5, 16-2
2020-21 Postseason: NCAA
Coach: Drew Valentine
Coach Record: 0-0 at Loyola Chicago, 0-0 overall
Key Departed Players:
Cameron Krutwig, Center, 15.0 ppg
Baylor Hebb, Guard, 3.7 ppg
Paxson Wojcik, Guard, 2.5 ppg
Cooper Kaifes, Guard, 2.0 ppg
Key Returning Players:
Lucas Williamson, Senior, Guard, 8.8 ppg
Braden Norris, Junior, Guard, 8.5 ppg
Keith Clemons, Senior, Guard, 7.5 ppg
Aher Uguak, Senior, Forward, 7.3 ppg
Marquise Kennedy, Junior, Guard, 7.2 ppg
Tate Hall, Senior, Guard/Forward, 6.5 ppg
Tom Welch, Junior, Forward, 4.9 ppg
Jacob Hutson, Sophomore, Center, 3.2 ppg
Key New Players:
Ty Johnson, Freshman, Guard
Chris Knight, Senior, Forward, Transfer from Dartmouth
Ben Schwieger, Freshman, Guard/Forward
Ryan Schwieger, Senior, Forward, Transfer from Princeton
Will Smythe, Freshman, Guard
Saint Thomas, Freshman, Forward
Projection:
Losing Cameron Krutwig hurts. The big man averaged 15.0 points, 7.0 rebounds, 3.0 assists, 1.1 steals and 1.1 blocks last season. He is now playing professionally in Belgium. His absence will change how the Ramblers play, but the next seven leading scorers are back. Braden Norris will again run the point. He averaged 8.5 points and 3.2 assists during his first season in Chicago. Lucas Williamson and Keith Clemons are the other backcourt shooting threats. Williamson is the team's top returning scorer with 8.8 points per game and Clemons hit an impressive 44.4 percent of his attempts from beyond the arc. Marquise Kennedy proved to be a very effective slasher off the bench last year, averaging 7.2 points and just 18.1 minutes per game and Tate Hall adds even more experienced backcourt depth. Aher Uguak is the new leader in the frontcourt and averaged 7.3 points and 3.9 rebounds last year. In order to add more options to the frontcourt, the Ramblers went out and got a couple former Ivy League starters. Chris Knight comes from Dartmouth where he recorded double digits in the scoring department in each of his three seasons. Ryan Schwieger stepped into a starting role at Princeton in 2019-2020 and averaged 10.7 points, 3.0 rebounds and 2.6 assists. Replacing Krutwig will not be an easy task, but Loyola has the talent to continue to play extremely tough defense and win another MVC title.
Projected Postseason Tournament:
NCAA
By the Numbers:
Scoring Offense: 71.0 (181st in nation, 4th in conference)
Scoring Defense: 56.1 (1, 1)
Field-Goal Percentage: 49.8 (6, 1)
Field-Goal Defense: 41.2 (60, 2)
Three-Point Field Goals Per Game: 7.1 (186, 6)
Three-Point Field-Goal Percentage: 36.5 (54, 4)
Free-Throw Percentage: 71.9 (136, 5)
Rebound Margin: 5.0 (39, 1)
Assists Per Game: 15.8 (36, 1)
Turnovers Per Game: 11.7 (71, 3)