UAB Blazers
2021-2022 Overall Rank: #56
Conference Rank: #1 C-USA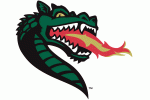 Coach Andy Kennedy had a very good debut season at UAB, going 22-7 overall and 13-5 in Conference USA play. And now he wasted little time taking advantage of immediately eligible transfers to fill his roster with experienced players who will take the Blazers to the next level. In total there are eight newcomers and all of them are transfers. That is in addition to four returning players who averaged over 25 minutes per game.
2020-21 Record: 22-7, 13-5
2020-21 Postseason: None
Coach: Andy Kennedy
Coach Record: 22-7 at UAB, 288-176 overall
Key Departed Players:
Tyreek Scott-Grayson, Guard, 9.3 ppg
Jalen Benjamin, Guard, 9.2 ppg
Kassim Nicholson, Forward, 6.7 ppg
Simeon Kirkland, Forward, 1.5 ppg
Key Returning Players:
Michael Ertel, Senior, Guard, 13.2 ppg
Tavin Lovan, Junior, Guard, 12.2 ppg
Quan Jackson, Senior, Guard, 10.8 ppg
Trey Jemison, Junior, Center, 7.1 ppg
Rongie Gordon, Freshman, Forward, 3.0 ppg
Tony Toney, Freshman, Guard, 2.3 ppg
Key New Players:
Justin Brown, Senior, Guard, Transfer from USF
KJ Buffen, Junior, Forward, Transfer from Ole Miss
AD Diedhiou, Sophomore, Forward, JC Transfer
Jamal Johnson, Junior, Guard, Transfer from Auburn
Josh LeBlanc Sr, Junior, Forward, Transfer from LSU
Tyreke Locure, Sophomore, Guard, Transfer from South Alabama
Elijah Tate, Freshman, Guard, JC Transfer
Jordan Walker, Junior, Guard, Transfer from Tulane
Projection:
It is easy to get caught up in the transfer hype, but UAB does return their top three scorers from a good team. Michael Ertel led the way with 13.2 points per game and Tavin Lovan was right behind him at 12.2. Lovan also dished out a team high 2.3 assists. Quan Jackson started 18 games and added 10.8 points, 5.3 rebounds and a team high 2.1 steals. That backcourt lacks in the three-point shooting department, but they are a group that can score around the basket and play great defense. The Blazers needed to get a shooter to add to the backcourt, but instead they got four. Justin Brown started at South Florida for three and a half seasons and has hit over 1.5 three-pointers per game over his time with the Bulls. Jamal Johnson was even more prolific from beyond the arc last season at Auburn. Tyreke Locure had a breakout sophomore season at South Alabama and averaged 13.5 points, 5.0 rebounds and 3.1 assists in 2020-2021. Jordan Walker comes from Tulane where he averaged 13.0 points and 4.3 assists last season. Trey Jemison is a big seven-footer who led UAB with 6.9 rebounds and 2.1 blocks. Rongie Gordon showed flashes and will look for a larger role in 2021-2022. He will have to compete with KJ Buffen and Josh LeBlanc for minutes though. Buffen comes from Ole Miss where he had his most productive season in 2019-2020 when he averaged 10.1 points and 6.1 rebounds. LeBlanc had a great freshman season at Georgetown and spent last year coming off the bench at LSU. UAB has a massive amount of experience. It is their experience playing together that could be problematic early, but by March this should be the best team in the conference.
Projected Postseason Tournament:
NCAA
By the Numbers:
Scoring Offense: 72.6 (132nd in nation, 8th in conference)
Scoring Defense: 60.3 (4, 1)
Field-Goal Percentage: 45.1 (104, 4)
Field-Goal Defense: 40.4 (30, 2)
Three-Point Field Goals Per Game: 5.1 (329, 13)
Three-Point Field-Goal Percentage: 30.9 (293, 13)
Free-Throw Percentage: 69.6 (217, 8)
Rebound Margin: 2.4 (105, 4)
Assists Per Game: 10.6 (321, 13)
Turnovers Per Game: 10.5 (12, 1)