Oregon State Beavers
2021-2022 Overall Rank: #58
Conference Rank: #6 Pac-12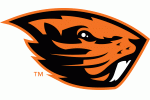 Oregon State had a program defining run in March. The Beavers pulled off three upsets in the Pac-12 Tournament to earn an automatic bid to the NCAA Tournament. That was their first appearance since 2016, but just getting there was not enough for Coach Wayne Tinkle and company. The 12th seeded Beavers beat Tennessee and Oklahoma State to reach the Sweet Sixteen and then beat Loyola Chicago to reach the Elite Eight, where they played Houston very tough.
2020-21 Record: 20-13, 10-10
2020-21 Postseason: NCAA
Coach: Wayne Tinkle
Coach Record: 113-109 at Oregon State, 271-198 overall
Key Departed Players:
Ethan Thompson, Guard, 15.7 ppg
Zach Reichle, Guard, 7.2 ppg
Dearon Tucker, Forward, 2.7 ppg
Tariq Silver, Guard, 1.6 ppg
Key Returning Players:
Jarod Lucas, Junior, Guard, 12.7 ppg
Warith Alatishe, Senior, Forward, 9.5 ppg
Maurice Calloo, Senior, Forward, 5.8 ppg
Roman Silva, Senior, Center, 5.6 ppg
Gianni Hunt, Junior, Guard, 5.2 ppg
Rodrique Andela, Senior, Forward, 4.3 ppg
Isaiah Johnson, Sophomore, Forward, 1.4 ppg
Key New Players:
Dexter Akanno, Junior, Guard, Transfer from Marquette
Jack Cherry, Freshman, Guard
Dashawn Davis, Junior, Guard, JC Transfer
Xzavier Malone-Key, Senior, Guard, Transfer from Farleigh Dickinson
Chol Marial, Junior, Center, Transfer from Maryland
Ahmad Rand, Junior, Forward, JC Transfer
Glenn Taylor Jr, Freshman, Forward
Tre' Williams, Junior, Guard, Transfer from Minnesota
Projection:
Obviously, Oregon State is looking to build off their late success. Losing Ethan Thompson hurts, but there is an experienced core of players to work around. Jarod Lucas is the team's top returning scorer, averaging 12.7 points per game. He knocked down a team high 77 three-pointers. Warith Alatishe, Maurice Calloo, Roman Silva and Rodrigue Andela took up most of the minutes in the frontcourt and will do so again. Alatishe is the best interior scorer and shot blocker, while Calloo is the big man who can stretch the defense with his outside shooting ability. Maryland transfer Chol Marial, a 7-2 center, should add another option to already big frontcourt. It is in the backcourt where the newcomers will have to make a bigger impact. Xzavier Malone-Key has had two very productive seasons at Fairleigh Dickinson and will hope to continue that in the Pac-12. Tre' Williams was a part-time starter for Minnesota last season and averaged 5.8 points per game. Dashawn Davis comes from the junior college ranks where the combo guard proved to be a good scorer, passer and defender. Davis is considered one of the top players to come out of junior college this year and OSU will need him and the rest of the experienced newcomers to be ready to step up and keep Oregon State competing for a spot in the NCAA Tournament.
Projected Postseason Tournament: NIT
By the Numbers:
Scoring Offense: 70.5 (192nd in nation, 8th in conference)
Scoring Defense: 67.6 (94, 4)
Field-Goal Percentage: 43.6 (196, 8)
Field-Goal Defense: 42.2 (119, 5)
Three-Point Field Goals Per Game: 7.0 (199, 7)
Three-Point Field-Goal Percentage: 35.7 (83, 6)
Free-Throw Percentage: 76.2 (33, 3)
Rebound Margin: 0.7 (160, 7)
Assists Per Game: 14.5 (81, 3)
Turnovers Per Game: 11.6 (64, 5)