Creighton Bluejays
2021-2022 Overall Rank: #62
Conference Rank: #6 Big East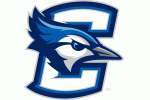 Creighton had another great campaign in 2020-2021. They went 22-9 overall and made a little run to the Sweet 16 before running into Gonzaga. But that was a very different team than the one Coach Greg McDermott will field this season. All five starters are gone and nobody who averaged over 15 minutes per game returns. That does not sound great. And it isn't. But Creighton fans still have reason to be excited, thanks to a great recruiting class and a couple transfers who are ready to see major minutes.
2020-21 Record: 22-9, 14-6
2020-21 Postseason: NCAA
Coach: Greg McDermott
Coach Record: 249-123 at Creighton, 529-318 overall
Key Departed Players:
Marcus Zegarowski, Guard, 15.8 ppg
Denzel Mahoney, Guard/Forward, 12.5 ppg
Damien Jefferson, Forward, 11.9 ppg
Christian Bishop, Forward, 11.0 ppg
Mitch Ballock, Guard, 9.9 ppg
Antwann Jones, Guard, 3.4 ppg
Key Returning Players:
Ryan Kalkbrenner, Freshman, Center, 5.9 ppg
Alex O'Connell, Senior, Guard, 3.4 ppg
Shereef Mitchell, Sophomore, Guard, 3.3 ppg
Sami Osmani, Freshman, Guard, 0.7 ppg
Devin Davis, Freshman, Guard, 0.2 ppg
Key New Players:
Trey Alexander, Freshman, Guard
Rati Andronikashvili, Freshman, Guard
John Christofilis, Freshman, Guard
KeyShawn Feazell, Senior, Forward, Transfer from McNeese
Ryan Hawkins, Senior, Forward, Transfer from NW Missouri State
Arthur Kaluma, Freshman, Forward
Modestas Kancleris, Freshman, Forward
Mason Miller, Freshman, Forward
Ryan Nembhard, Freshman, Guard
Zander Yates, Freshman, Forward
Projection:
Center Ryan Kalkbrenner and guard Shereef Mitchell averaged about 14 minutes per game each last season. They are young players, but on this team their experience will come in handy. Alex O'Connell has only been with Creighton for one year after spending three seasons with Duke, but he is an experienced senior who can knock down some shots. Four of the five incoming freshmen are four-star recruits. This is the best class in the Big East and all four of those guys could see huge minutes from day one. Arthur Kaluma has the most potential coming out of high school and the he and Mason Miller will team up to form a very talented frontcourt. Point guard Ryan Nembhard and shooting guard Trey Alexander are the other four-star recruits. Rati Andronikashvili was the best recruit to come to Creighton in quite some time until this new class got here. He sat out last year with an injury, but will add yet another talented, young option to the Bluejays backcourt. Both of the transfers will add depth to the frontcourt. KeyShawn Feazell spent three seasons at Mississippi State before starting at McNeese last year where he averaged 13.1 points, 9.9 rebounds and 1.2 blocks. Ryan Hawkins was a superstar at the Division II level and has one more season to see how that translates to the Big East. Creighton should have some growing pains, but by March this could be one of the better teams in the conference. Even if they struggle throughout the entire season, the future is still very, very bright.
Projected Postseason Tournament: NIT
By the Numbers:
Scoring Offense: 76.0 (62nd in nation, 2nd in conference)
Scoring Defense: 68.2 (111, 3)
Field-Goal Percentage: 47.2 (40, 1)
Field-Goal Defense: 40.8 (41, 1)
Three-Point Field Goals Per Game: 9.5 (23, 1)
Three-Point Field-Goal Percentage: 36.1 (63, 2)
Free-Throw Percentage: 64.0 (322, 11)
Rebound Margin: -0.9 (218, 9)
Assists Per Game: 15.6 (41, 3)
Turnovers Per Game: 11.0 (33, 2)
Madness 2021 Men's Basketball Recruit Rankings: