Iona Gaels
2021-2022 Overall Rank: #63
Conference Rank: #1 MAAC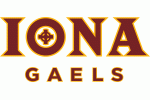 Iona did not get many games in during the 2020-2021 regular season. The Gaels entered the MAAC Tournament with just an 8-5 overall record. But they won four games in five days to take home the conferenced tournament title and earn Coach Rick Pitino another trip to the NCAA Tournament. Three starters are gone, including the team's top two scorers, but Coach Pitino is bringing in plenty of talent to help fill those holes and keep Iona as the team to beat in the MAAC.
2020-21 Record: 12-6, 6-3
2020-21 Postseason: NCAA
Coach: Rick Pitino
Coach Record: 12-6 at Iona, 655-277 overall
Key Departed Players:
Isaiah Ross, Guard, 18.4 ppg
Asante Gist, Guard, 13.4 ppg
Dwayne Koroma, Forward, 2.7 ppg
Tahlik Chavez, Guard, 3.2 ppg
Key Returning Players:
Nelly Junior Joseph, Sophomore, Forward, 11.1 ppg
Berrick JeanLouis, Senior, Guard, 8.1 ppg
Dylan van Eyck, Senior, Forward, 7.1 ppg
Ryan Myers, Sophomore, Guard, 6.0 ppg
Osborn Shema, Junior, Forward, 3.1 ppg
Robert Brown, Senior, Forward, 1.0 ppg
James Carey, Junior, Guard, 0.5 ppg
Colton Cashaw, Senior, Guard, 0.5 ppg
Trey James, Freshman, Forward, 0.5 ppg
Key New Players:
Walter Clayton Jr, Freshman, Guard
Joshua Duach, Freshman, Guard
Elijah Joiner, Senior, Guard, Transfer from Tulsa
Tyson Jolly, Senior, Guard, Transfer from SMU
Quinn Slazinski, Junior, Forward, Transfer from Louisville
Jordan Wildy, Freshman, Forward
Projection:
Nelly Junior Joseph had a great debut campaign for the Gaels. On top of his 11.1 points per game, he led the team with 7.5 rebounds and 1.6 blocks. At 6-9 and 240 pounds, he is not the tallest shot blocker around, but he is very tough in the paint. Dylan van Eyck is a versatile big man who can handle the ball and bang around in the paint. He averaged 7.1 points, 6.3 rebounds and 2.3 assists while mostly coming in off the bench. Osborn Shema and Robert Brown have some experience too, but it is Quinn Slazinski who will look to help take this frontcourt to the next level. Slazinski spent two years at Louisville where he averaged 6.2 points and 3.6 rebounds last season. Berrick JeanLouis is an experienced senior guard who tallied 8.1 points and 2.2 steals last season. Ryan Myers started three games as a freshman and tallied 6.0 points and connected on 43.2 percent of his attempts from beyond the arc. Coach Pitino went to the transfer market to help fill in for the departed Isaiah Ross and Asante Gist. Tyson Jolly comes from SMU where he averaged 14.5 points, 6.2 rebounds and 2.3 assists back in 2019-2020. Elijah Joiner will take over the point guard duties. He spent four seasons at Tulsa, averaging 11.3 points and 4.0 assists last year. Not surprisingly, Coach Pitino has been able to bring in some talented players. As long as the pieces fit together relatively well, Iona will find themselves back in the NCAA Tournament.
Projected Postseason Tournament:
NCAA
By the Numbers:
Scoring Offense: 71.3 (172nd in nation, 2nd in conference)
Scoring Defense: 66.1 (57, 5)
Field-Goal Percentage: 44.2 (169, 2)
Field-Goal Defense: 40.3 (24, 4)
Three-Point Field Goals Per Game: 7.3 (164, 4)
Three-Point Field-Goal Percentage: 34.6 (126, 3)
Free-Throw Percentage: 74.4 (60, 1)
Rebound Margin: 4.7 (47, 1)
Assists Per Game: 13.6 (138, 2)
Turnovers Per Game: 15.7 (313, 11)