Murray State Racers
2021-2022 Overall Rank: #67
Conference Rank: #2 Ohio Valley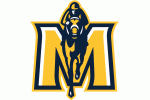 Following three straight regular season titles, Murray State finished a very disappointing 13-13 overall last season. But, as usual, when the Racers have a down year, it will not last long. Coach Matt McMahon returns four starters and brings in five transfers who are ready to take this team back towards the top of the Ohio Valley Conference.
2020-21 Record: 13-13, 10-10
2020-21 Postseason: None
Coach: Matt McMahon
Coach Record: 123-64 at Murray State, 123-64 overall
Key Departed Players:
Chico Carter Jr, Guard, 12.7 ppg
Desmond Robinson, Forward, 6.9 ppg
Devin Gilmore, Forward, 5.8 ppg
Brion Whitley, Guard, 4.4 ppg
Ja'Queze Kirby, Forward, 2.0 ppg
Key Returning Players:
KJ Williams, Junior, Forward, 15.6 ppg
Tevin Brown, Junior, Guard, 14.7 ppg
Justice Hill, Sophomore, Guard, 5.7 ppg
Dionte Bostick, Freshman, Guard, 4.9 ppg
DaQuan Smith, Sophomore, Guard, 4.5 ppg
Matt Smith, Freshman, Guard, 2.8 ppg
Jackson Sivills, Freshman, Guard, 2.6 ppg
Nicholas McMullen, Freshman, Forward, 1.6 ppg
Rod Thomas, Sophomore, Guard, 1.7 ppg
Key New Players:
DJ Burns, Sophomore, Forward, Transfer from Southern
Carter Collins, Senior, Guard, Transfer from Davidson
Elijah Farr, Sophomore, Forward, JC Transfer
Trae Hannibal, Sophomore, Guard, Transfer from South Carolina
Jordan Skipper-Brown, Senior, Forward, Transfer from Eastern Illinois
Projection:
KJ Williams is a big 6-10 forward who can score in a variety of ways. He shot an amazing 41.3 percent from beyond the arc and finished the year leading the Racers with 15.6 points and 8.5 rebounds per game. The star of the backcourt is Tevin Brown. He was second on the team with 14.7 points and added 5.9 rebounds, 4.3 assists and 1.4 steals. Brown should again fill up the stat sheet. Justice Hill proved to be a very effective handling the ball and fellow starter Dionte Bostick showed plenty of potential as a freshman, averaging 4.9 points and 2.9 assists. Trae Hannibal and Carter Collins will add even more options to an already promising backcourt. Hannibal spent two seasons coming off the bench at South Carolina and averaged 6.0 points, 3.2 rebounds and 2.0 assists last season. Collins spent four seasons at Davidson, averaging 10.9 points and 2.7 assists in 2020-2021. The frontcourt needs some new pieces to team up with Williams and they have plenty of new options. Junior college transfer Elijah Farr is a versatile forward who, like Williams, can shoot the ball very effectively. DJ Burns from Southern and Jordan Skipper-Brown from Eastern Illinois both have a couple years of experienced under their belt and are more than capable of providing productive minutes off the bench. As always, Belmont is going to push Murray State for the conference title, but this is a Murray State team that can return to the NCAA Tournament and do a little damage once there.
Projected Postseason Tournament: NIT
By the Numbers:
Scoring Offense: 76.4 (57th in nation, 3rd in conference)
Scoring Defense: 66.9 (76, 2)
Field-Goal Percentage: 49.7 (8, 1)
Field-Goal Defense: 41.9 (92, 3)
Three-Point Field Goals Per Game: 8.2 (86, 3)
Three-Point Field-Goal Percentage: 36.8 (45, 1)
Free-Throw Percentage: 67.2 (275, 10)
Rebound Margin: 4.1 (53, 3)
Assists Per Game: 16.7 (13, 2)
Turnovers Per Game: 13.3 (189, 4)