James Madison Dukes
Overall Rank: #2
#1 CAA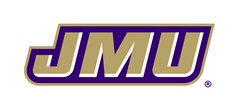 In Coach Curt Cignetti's two seasons with James Madison, the Dukes have gone 21-3 and 11-0 in CAA play. But the real goal has eluded JMU. The team lost in the championship game in 2019 and fell to Sam Houston in the semifinals following the 2020-2021 campaign. The goal for this group, as always, is to win it all.
2020-21 Record: 7-1, 3-0
2020-21 Postseason: FCS Playoffs
Coach: Curt Cignetti (21-3 at James Madison, 88-29 overall)
Offensive Coordinator: Mike Shanahan
Defensive Coordinator: Corey Hetherman
Returning Leaders:
Rushing: Percy Agyei-Obese, RB, 717 yards
Passing: Cole Johnson, QB, 1,633
Receiving: Antwane Wells Jr, WR, 603 yards
Tackles: Kelvin Azanama, LB, 54
Sacks: Kelvin Azanama, LB, 4.0
Interceptions: Wesley McCormick, CB, 3
Other Key Returnees: RB Latrele Palmer, WR Kris Thornton, LB Diamonte Tucker-Dorsey, S MJ Hampton, S Wayne Davis, DL Mike Greene, K Ethan Ratke, P Harry O'Kelly
Key Losses: RB Jawon Hamilton, OL Raymond Gillespie, OL Truvell Wilson
Offense:
Percy Agyei-Obese is one of the best running backs in the FCS. In the spring he rushed for 717 yards and eight touchdowns in seven games. In 2019 he had his breakout campaign, rushing for 1,216 yards and 19 touchdowns. This team will want to run the ball, but the passing attack is impressive too. Cole Johnson stepped into a starting role last season and threw for 1,633 yards and 11 touchdowns. The seven interceptions were a concern, but Johnson did complete 65.7 percent of his attempts. Antwane Wells Jr. and Kris Thornton are proven receivers and combined to catch 59 passes for 1,431 yards and nine touchdowns. This will be an offense that can keep up with anybody and do damage from anywhere.
Defense:
The defense could be even better. They allowed a mere 16.5 points per game last season and ranked in the top five in total defense. Mike Greene is an experienced lineman who has earned plenty of All-American accolades following his 2020-2021 season. Kelvin Azanama will spend plenty of time in the backfield too and tallied 4.0 sacks among a team high 54 tackles. He also picked off a couple passes. Diamonte Tucker-Dorsey will again team up with Azanama after ranking second on the team with 51 tackles. Safeties MJ Hampton and Wayne Davis will make plenty of big plays, but it was cornerback Wesley McCormick who led the team with three interceptions.
The Bottom Line:
James Madison does not have many holes to fill. They should be able to start the season strong and compete for a CAA title and a national championship. A September 18th trip to Weber State will be a great test. The tests will keep coming with October games against Villanova and Delaware.
Projected Postseason: FCS Playoffs
2020-21 Team Stats:
Rushing Offense: 232.6 (6th in nation, 1st in conference)
Passing Offense: 214.9 (40, 1)
Total Offense: 447.5 (11, 1)
Scoring Offense: 16.5 (8, 2)
Rushing Defense: 72.4 (3, 2)
Pass Defense: 171,0 (18, 5)
Total Defense: 243.4 (5, 3)
Scoring Defense: 16.5 (8, 2)
Turnover Margin: 0.12 (42, 5)
Sacks Allowed: 2.00 (38, 4)