Weber State Wildcats
Overall Rank: #7
#2 Big Sky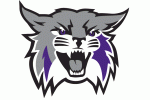 Weber State went a perfect 5-0 during the regular season in the spring. But every game after the blowout opening game win over Idaho State was really close. Still the Wildcats managed to win those close games. Their luck ran out in the playoffs though, when the close game against Southern Illinois did not go their way.
2020-21 Record: 5-1, 5-0
2020-21 Postseason: FCS Playoffs
Coach: Jay Hill (52-30 at Weber State, 52-30 overall)
Offensive Coordinator: Matt Hammer
Defensive Coordinator: Grant Duff, Joe Dale
Returning Leaders:
Rushing: Josh Davis, RB, 386 yards
Passing: Bronson Barron, QB, 1,071 yards
Receiving: Ty MacPherson, WR, 395 yards
Tackles: Conner Mortensen, LB, 52
Sacks: George Tarlas, DE, 2.5
Interceptions: Preston Smith, S, 3
Other Key Returnees: RB Dontae McMillan, WR Rashid Shaheed, TE Justin Malone, OL Ty Whitworth, OL Ethan Atagi, S Desmond Williams, CB Eddie Heckard, CB Max Anderson, LB Sherwin Lavaka
Key Losses: RB Daniel Wright
Offense:
Bronson Barron was thrown into the fire as a freshman. The quarterback started five games and threw for 1,071 yards with seven touchdowns and two interceptions. There were certainly some growing pains, but the Wildcats are in good hands and should expect more consistency from Barron with a little bit of experience under his belt. Having wide receivers like Ty MacPherson and Rashid Shaheed will help. MacPherson was the big play threat in the spring, catching 19 passes for 395 yards. Shaheed recorded a team high 21 receptions for 251 yards and three touchdowns. Weber State's offense relied more heavily on the ground game in the spring and return Josh Davis and Dontae McMillan. Davis ran for 1,362 yards as a freshman in 2018 and 1,136 yards the following season. Davis will once again carry this offense, but there is enough talent around him to take some of the pressure off Davis.
Defense:
The Wildcats' defense was very good in the spring, allowing just over 20 points per game. It starts in the trenches where George Tarlas, Jared Schiess and Sione Lapuaho are experienced upperclassmen who will be eying all-conference accolades in 2021. The star of the defense is linebacker Conner Mortensen. He led the Wildcats with 52 tackles and added 11.5 tackles-for-loss and five quarterback hurries. The secondary returns a ton of talent, highlighted by All-Big Sky honorees Preston Smith and Desmond Williams. Cornerback Eddie Heckard is poised for a breakout season and Max Anderson is another young corner who has a lot of potential.
The Bottom Line:
The defense is going to be good. The offense should be more balanced than they were in the spring and that should lead to more big plays. Tough non-conference games against Utah and James Madison will give an early indication of just how good this team can be. The toughest game in the Big Sky should come at Eastern Washington in late October. A win there and Weber State will be looking good for their fifth straight conference title.
Projected Postseason: FCS Playoffs
2020-21 Team Stats:
Rushing Offense: 206.2 (14th in nation, 3rd in conference)
Passing Offense: 212.7 (41, 8)
Total Offense: 418.8 (19, 5)
Scoring Offense: 27.5 (26, 4)
Rushing Defense: 140.5 (42, 4)
Pass Defense: 229.5 (71, 3)
Total Defense: 370.0 (57, 3)
Scoring Defense: 20.3 (26, 2)
Turnover Margin: 0.67 (22, 3)
Sacks Allowed: 2.00 (38, 6)