Arizona State Sun Devils
2021-2022 Overall Rank: #78
Conference Rank: #8 Pac-12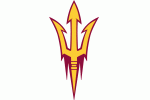 Following three straight 20-win seasons, Arizona State had a rough 2020-2021 campaign. They finished 11-14 overall and 7-10 in Pac-12 play. The off-season saw a lot of turnover and now Coach Bobby Hurley is basically rebuilding his roster. The departures are significant, but the hope is the new players can come in and keep ASU a competitive team in the Pac-12 and make a push for the NCAA Tournament.
2020-21 Record: 11-14, 7-10
2020-21 Postseason: None
Coach: Bobby Hurley
Coach Record: 104-83 at Arizona State, 146-103 overall
Key Departed Players:
Remy Martin, Guard, 19.1 ppg
Josh Christopher, Guard, 14.3 ppg
Alonzo Verge Jr, Guard, 14.0 ppg
Holland Woods, Guard, 6.7 ppg
Jaelen House, Guard, 5.3 ppg
Key Returning Players:
Jalen Graham, Junior, Forward, 8.1 ppg
Kimani Lawrence, Senior, Forward, 8.1 ppg
Marcus Bagley, Sophomore, Forward, 10.8 ppg
Key New Players:
Enoch Boakye, Freshman, Center
Will Fenton, Freshman, Forward
Alonzo Gaffney, Junior, Forward/Center, Transfer from JC/Ohio State
Jay Heath, Junior, Guard, Transfer from Boston College
Bobby Hurley, Freshman, Guard
Marreon Jackson, Senior, Guard, Transfer from Toledo
Luther Muhammad, Junior, Guard, Transfer from Ohio State
Jamiya Neal, Freshman, Guard/Forward
Justin Rochelin, Freshman, Forward/Guard
Demari Williams, Freshman, Forward/Guard
Projection:
All three of Arizona State's returning players are forwards with starting experience. Marcus Bagley was sidelined with a couple injuries, but averaged 10.8 points and 6.2 rebounds during his 12 appearances. The 6-8 forward is a dynamic scoring threat who can knock down the long ball and score in the paint. Upperclassmen Jalen Graham and Kimani Lawrence both averaged 8.1 points and 5.0 rebounds. Graham is also a fine shot blocker and averaged 1.6 per game. Alonzo Gaffney who comes from the junior college ranks via Ohio State will add another talented option to the frontcourt. Three Division I transfers will form the heart of the backcourt. Marreon Jackson has had an amazing four-year career at Toledo. Last season he averaged 18.1 points, 5.9 assists and 6.1 rebounds. He will not put up those numbers at Arizona State, but Jackson is a superb talent who will look to take advantage of his opportunity in a bigger spotlight. Luther Muhammad comes from Ohio State where he was a regular starter in 2018-2019 and 2019-2020. Jay Heath was a starter during the last two seasons at Boston College and averaged 14.5 points per game last year. He will immediately add an experienced shooter to the roster. With a decent recruiting class highlighted by center Enoch Boakye, Arizona State should have enough depth to remain competitive in the Pac-12 and potentially turn into a very dangerous team by March.
Projected Postseason Tournament: NIT
By the Numbers:
Scoring Offense: 74.3 (96th in nation, 4th in conference)
Scoring Defense: 77.1 (305, 11)
Field-Goal Percentage: 43.3 (209, 9)
Field-Goal Defense: 46.0 (280, 11)
Three-Point Field Goals Per Game: 7.2 (178, 5)
Three-Point Field-Goal Percentage: 33.3 (184, 9)
Free-Throw Percentage: 72.8 (97, 4)
Rebound Margin: -7.8 (332, 11)
Assists Per Game: 13.1 (176, 8)
Turnovers Per Game: 11.0 (28, 2)
Madness 2021 Men's Basketball Recruit Rankings: