Montana State Bobcats
Overall Rank: #12
#4 Big Sky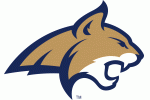 Montana State sat out the spring, but last time we saw them in 2019, the Bobcats were making a run to the semifinals of the playoffs. Since then Brent Vigen has taken over the head coaching duties and the team has had to reload, but the talent is there for Montana State to compete for a Big Sky title.
2020-21 Record: 0-0, 0-0
2020-21 Postseason: None
Coach: Brent Vigen (0-0 at Montana State, 0-0 overall)
Offensive Coordinator: Taylor Housewright
Defensive Coordinator: Freddie Banks
Returning Leaders: (2019 Stats)
Rushing: Isaiah Ifanse, RB, 813 yards
Passing: Tucker Rovig, QB, 1,969 yards
Receiving: Coy Steel, WR, 334 yards
Tackles: Callahan O'Reilly, LB, 91
Sacks: Troy Anderson, LB, 6.5
Interceptions: Amandre Williams, DL, 2; Tyrel Thomas, CB, 2
Other Key Returnees: RB Lane Sumner, QB Casey Bauman, OL Lewis Kidd
Key Losses: RB Logan Jones, WR Travis Jonsen, WR Kevin Kassis, OL Mitch Brott, DB Brayden Konkol, CB Damien Washington, DL Bryce Sterk, LB Josh Hill
Offense:
Eight starters are back from 2019. Tucker Rovig completed 61.6 percent of his passes for 1,969 yards and 15 touchdowns in 2019. Coy Steel is the top returning receiver, catching 23 passes for 334 yards and four touchdowns. He will need some help from new faces, including Utah transfer Cam Gardner. Isaiah Ifanse will lead the ground game after rushing for 813 yards and six touchdowns two years ago. Lane Sumner rushed for 424 yards and five touchdowns on just 61 carries as a redshirt freshman in 2019.
Defense:
The defense has a few more holes to fill than the offense, but the unit does have All-American Troy Andersen. Anderson recorded 6.5 sacks in 2019 and will be joined by leading tackler Callahan O'Reilly. With Josh Hill also back, Coach Vigen has a lot of proven talent in the middle of his defense. Amandre Williams and Bryce Sterk will anchor the defensive front. The secondary returns Tyrel Thomas, Brayden Konkol and Damien Washington. In an effort to add more depth, Coach Vigen has brought in a few transfers who should make an immediate impact. With enough returning options and those newcomers looking to fill a couple holes, Montana State should have a very good defense.
The Bottom Line:
The talent is there for a special season at Montana State. However, the schedule is extremely tough and if the Bobcats are going to win the Big Sky title, they will have to earn it. Montana State has road games against Weber State, Eastern Washington and Montana. Those three contests come in the last five regular season games of the season. That should give Coach Vigen some time to get his feet wet and prepare the Bobcats for those tough games down the stretch.
Projected Postseason: FCS Playoffs
2020-21 Team Stats: