North Dakota Fighting Hawks
Overall Rank: #14
#4 Missouri Valley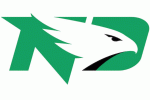 North Dakota had a successful debut in the Missouri Valley Football Conference. They won their first four games in the spring, including victories over ranked teams Southern Illinois, South Dakota State and South Dakota. The Fighting Hawks then lost at North Dakota State and had the rest of their games cancelled prior to the playoffs. In the playoffs, UND beat Missouri State handily before falling to James Madison in the quarterfinals. Now the question is whether or not this group can keep that success going during a, potentially, full season.
2020-21 Record: 5-2, 4-1
2020-21 Postseason: FCS Playoffs
Coach: Bubba Schweigert (42-34 at North Dakota, 64-55 overall)
Offensive Coordinator: Danny Freund
Defensive Coordinator: Brett Holinka
Returning Leaders:
Rushing: Otis Weah, RB, 730 yards
Passing: Tommy Schuster, QB, 1,428 yards
Receiving: Garett Maag, WR, 523 yards
Tackles: Devon Krzanowski, LB, 51
Sacks: Jaxson Turner, LB, 5.0
Interceptions: Jordan Canady, DB, 2: Hayden Galvin, DB, 2
Other Key Returnees: RB Luke Skokna, WR Bo Belquist, WR Jake Richter, OL Matt Waletzko, LB Noah Larson, DB Kadon Kauppinen, LB Ray Haas, DB Evan Holm
Key Losses: RB Dalton Gee, OL Nathan Nguon
Offense:
Quarterback Tommy Schuster stepped into a starting role in the spring and played very well, completing 65.5 percent of his passes for 1,428 yards and ten touchdowns. Garett Maag should again be Schuster's favorite big play target. He caught 25 passes for 523 yards and two touchdowns. That is an average of almost 21 yards per catch. Bo Belquist also caught 25 passes. His went for 255 yards and three touchdowns. North Dakota will not have to rely on the passing game though. Otis Weah had a superb season in the spring, rushing for a conference high 730 yards and nine touchdowns in seven games. Weah rushed for a touchdown in every game and averaged an impressive 7.2 yards per carry. The opposing defense will have to focus on Weah and that will make Schuster's job easier.
Defense:
The defense was solid last season, but their experience should lead to better play across the board in 2021. Linebackers Devon Krzanowski and Jaxson Turner earned All-MVFC honors heading into the season. Krzanowski led the Fighting Hawks with 51 tackles and Turner added 29 tackles, including a team high 5.0 sacks. With Noah Larson, Ray Haas and Josh Navratil also back, Coach Bubba Schweigert has a lot of proven options at linebacker. The secondary returns plenty of proven makers as well, highlighted by Evan Holm and Jordan Canady.
The Bottom Line:
This should be one of the most dangerous and balanced offenses in the FCS. The defense is very experienced and that will help them stay in most games against the tough MVFC schedule. That tough MVFC schedule begins with North Dakota State on October 2nd. Trips to Southern Illinois and South Dakota State could be the games that show just how good this North Dakota team really is and if they can seriously compete for a conference title.
Projected Postseason: FCS Playoffs
2020-21 Team Stats:
Rushing Offense: 184.9 (17th in nation, 4th in conference)
Passing Offense: 210.3 (44, 4)
Total Offense: 395.1 (25, 3)
Scoring Offense: 29.9 (18, 1)
Rushing Defense: 137.4 (41, 6)
Pass Defense: 223.6 (63, 8)
Total Defense: 361.0 (50, 7)
Scoring Defense: 21.0 (30, 4)
Turnover Margin: 0.86 (13, 2)
Sacks Allowed: 0.29 (3, 1)