Louisiana Ragin' Cajuns
Overall Rank: #16
#1 Sun Belt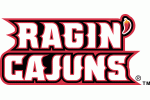 After an average 2018 season during Coach Billy Napier's first season leading the program, Louisiana has turned into the team to beat in the Sun Belt over the last two seasons. The Ragin' Cajuns finished 7-1 in conference play in both 2019 and 2020. They will look to continue that success in 2021.
2020 Record: 10-1, 7-1
2020 Bowl: First Responder Bowl vs. UTSA (W 31-24)
Coach: Billy Napier (28-11 at Louisiana, 28-11 overall)
Offensive Coordinator: Michael Desormeaux, Tim Leger
Defensive Coordinator: Patrick Toney
Returning Leaders:
Rushing: Chris Smith, RB, 350 yards
Passing: Levi Lewis, QB, 2,274 yards
Receiving: Kyren Lacy, WR, 364 yards
Tackles: Lorenzo McCaskill, LB, 83
Sacks: Ferrod Gardner, LB, 4.5
Interceptions: Bralen Trahan, S, 4
Other Key Returnees: WR Jalen Williams, WR Peter LeBlanc, OL O'Cyrus Torrence, OL Max Mitchell, DL Tayland Humphrey, DL Zi'Yon Hill, S Percy Butler, DL Andre Jones, CB Mekhi Garner, CB Eric Garror, P Rhys Byrns
Key Losses: RB Elijah Mitchell, RB Trey Ragas
Offense:
The offense returns just about everybody, but the two players not returning are running backs Elijah Mitchell and Trey Ragas. Those two combined to rush for 1,636 yards and 18 touchdowns in 2020. Chris Smith and Michael Orphey will be asked to pick up the slack. It will not be an easy job, but with a great offensive line, the Louisiana ground game should be in good shape. Levi Lewis is a very experienced quarterback. He was not particularly accurate last season, but he still threw for 2,274 yards and 19 touchdowns. He also rushed for 335 yards and five scores. Lewis will have all of his favorite targets back. Kyren Lacy, Jalen Williams and Peter LeBlanc are all big targets who can make big plays.
Defense:
The defense will look very similar to last season. And this was a deep group that was able to rotate on a regular basis. In 2021 the defense will have even more depth and experience. The defensive front is highlighted by Zi'Yon Hill and tackle Tayland Humphrey. Lorenzo McCaskill and Ferrod Gardner are back at linebacker after combining to total 157 tackles in 2020. The pass defense was outstanding in 2020 and few teams had much luck of throwing against the Ragin' Cajuns. Mekhi Garner and Eric Garror are experienced corners and they each picked off three passes in 2020. Safety Bralen Trahan led the way with four interceptions and this is a secondary that will again make a lot of big plays.
The Bottom Line:
Louisiana will be looking to win their first outright Sun Belt title. And if they win the Sun Belt, they should be right in the mix to earn a spot a New Year's Six Bowl. But in order to gain enough national recognition to be the top ranked Group of Five winner, they may need to upset Texas in their season opener. The Ragin' Cajuns do not play Coastal Carolina during the regular season and get Appalachian State at home so that friendly Sun Belt slate should lead to a West Division title.
Projected Bowl: Camellia Bowl
2020 Team Stats:
Rushing Offense: 213.0 (21st in nation, 4th in conference)
Passing Offense: 208.5 (83, 8)
Total Offense: 421.5 (43, 5)
Scoring Offense: 33.6 (29, 3)
Rushing Defense: 184.7 (88, 8)
Pass Defense: 170.6 (6, 1)
Total Defense: 355.4 (33, 4)
Scoring Defense: 22.0 (31, 4)
Turnover Margin: 0.91 (13, 2)
Sacks Allowed: 0.82 (7, 1)