UC Davis Aggies
Overall Rank: #18
#5 Big Sky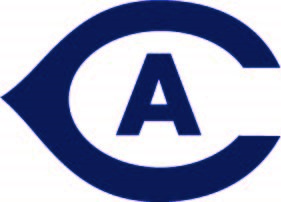 UC Davis played well in the spring and will look to build on that success heading into the 2021 campaign. The Aggies managed to beat a ranked Idaho team and also knocked off Cal Poly and Idaho State. The losses started to show just how good this UC Davis team could be. They lost at Weber State, ranked #2 in the nation at the time, by just five points. And they finished the season with a ten point defeat against #9 Eastern Washington.
2020-21 Record: 3-2, 3-2
2020-21 Postseason: None
Coach: Dan Hawkins (23-18 at UC Davis, 139-79-1 overall)
Offensive Coordinator: Cody Hawkins
Defensive Coordinator: Matt Coombs
Returning Leaders:
Rushing: Lan Larison, RB, 327 yards
Passing: Hunter Rodrigues, QB, 932 yards
Receiving: Carson Crawford, WR, 276 yards
Tackles: Cole Hansen, LB, 34
Sacks: Luka Nixon, DL, 3.0
Interceptions: Isaiah Thomas, DB, 2
Other Key Returnees: RB Ulonzo Gilliam Jr, TE McCallan Castles, OL Nick Amoah, OL Jordan Ford, DB Chris Venable, DB Jaylin White, DL Bryce Rodgers, DB Jordan Perryman, P Daniel Whelan
Key Losses: WR Lance Babb, LB Connor Airey
Offense:
Two years ago, Ulonzo Gilliam Jr. rushed for a Big Sky high 1,249 yards. He only played in three games in the spring before an injury ended his season. If back at full strength, Gilliam will lead this offense. With Gilliam limited in the spring, Lan Larison stepped up and rushed for 327 yards and four touchdowns. Hunter Rodrigues stepped into the starting quarterback position in the spring. He completed 65.6 percent of his passes for 931 yards and eight touchdowns and four interceptions. Carson Crawford was Rodrigues' favorite target in the spring and tight end McCallan Castles made some big plays and averaged over 16 yards per catch.
Defense:
Bryce Rodgers and Luka Nixon return to form the core of a talented defensive front. The Aggies tallied 2.80 sacks per game and Nixon and Rodgers accounted for one-third of those sacks. Linebacker Cole Hansen will spend plenty of time getting into the backfield too. However, the linebackers will miss Connor Airey and his team high 37 tackles. The secondary returns pretty much intact and that experience will pay huge dividends in the pass happy Big Sky.
The Bottom Line:
Coach Dan Hawkins has a good team that has the potential to replicate their success in 2018 when the Aggies won ten games and reached the quarterfinals of the FCS Playoffs. The Big Sky competition will be tough, but UC Davis misses out on playing both Montana teams and gets Eastern Washington and Sacramento State at home.
Projected Postseason: FCS Playoffs
2020-21 Team Stats:
Rushing Offense: 226.4 (8th in nation, 1st in conference)
Passing Offense: 228.2 (35, 6)
Total Offense: 454.6 (9, 3)
Scoring Offense: 33.2 (15, 3)
Rushing Defense: 127.4 (31, 3)
Pass Defense: 240.0 (77, 4)
Total Defense: 367.4 (56, 2)
Scoring Defense: 23.6 (43, 3)
Turnover Margin: 0.00 (44, 5)
Sacks Allowed: 1.20 (13, 4)