Weber State Wildcats
2021-2022 Overall Rank: #86
Conference Rank: #1 Big Sky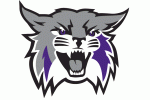 Weber State came close to winning their first Big Sky title since 2016, finishing a half game behind Southern Utah. For the Wildcats and Coach Randy Rahe that is a long title drought. Weber State does head into the 2021-2022 campaign without leading scorer Isiah Brown, but everybody else is back and Coach Rahe added a couple experienced transfers to help fill the scoring void.
2020-21 Record: 17-6, 12-3
2020-21 Postseason: None
Coach: Randy Rahe
Coach Record: 296-179 at Weber State, 296-179 overall
Key Departed Players:
Isiah Brown, Guard, 17.7 ppg
Key Returning Players:
Seikou Sisoho Jawara, Sophomore, Guard, 12.3 ppg
Zahir Porter, Junior, Guard/Forward, 12.0 ppg
Cody Carlson, Senior, Forward/Center, 10.0 ppg
Dontay Bassett, Senior, Center, 8.8 ppg
Dillon Jones, Freshman, Forward, 8.2 ppg
Michal Kozak, Senior, Forward, 7.3 ppg
KJ Cunningham, Sophomore, Guard, 3.1 ppg
Donatas Kupsas, Sophomore, Forward, 3.0 ppg
Josh Sanders, Freshman, Guard, 2.8 ppg
Key New Players:
Dyson Koehler, Freshman, Forward
Koby McEwen, Senior, Guard, Transfer from Marquette
Jamison Overton, Senior, Guard/Forward, Transfer from Utah Valley
Alex Tew, Freshman, Center
Projection:
Seikou Sisoho Jawara and Zahir Porter will pick up some of the scoring load left behind by Brown's departure. Jawara averaged 12.3 points and 3.2 assists per game, while Porter added 12.0 points. Those two both shot over 40 percent from beyond the arc and were a huge reason why the Wildcats ranked eighth in the nation with a 38.9 percent three-point field-goal percentage. The backcourt also welcomes Koby McEwen and Jamison Overton. Between time at Utah State and Marquette, McEwen has started 113 games during his collegiate career. He is a proven scorer in the Mountain West and Big East and his best year came in 2017-2018 with the Aggies when he averaged 15.6 points, 5.4 rebounds and 3.2 assists. Overton had a breakout season in 2020-2021 with Utah Valley when the 6-6 wing averaged 15.6 points. He is not a great shooter, but Overton can use his athleticism to get to the basket. The frontcourt has four players who all averaged around 20 minutes per game. Coach Rahe can plug in different options depending on the situation. Cody Carlson is the best scorer of the bunch. Dontay Bassett and Michal Kozak are the best shot blocking threats, while Kozak is also the big man that can stretch the defense with his outside shooting ability. Dillon Jones led the team with 5.8 rebounds and added 8.2 points. Overall, this is a very talented team. It is a lot to ask a new player like McEwen to step in and replace the departed 17.7 points per game of Brown, but McEwen has the pedigree to do just that and more.
Projected Postseason Tournament:
NCAA
By the Numbers:
Scoring Offense: 81.8 (9th in nation, 2nd in conference)
Scoring Defense: 69.3 (142, 5)
Field-Goal Percentage: 50.5 (3, 1)
Field-Goal Defense: 42.4 (130, 3)
Three-Point Field Goals Per Game: 8.4 (69, 4)
Three-Point Field-Goal Percentage: 38.9 (8, 1)
Free-Throw Percentage: 78.7 (10, 2)
Rebound Margin: 1.7 (131, 5)
Assists Per Game: 15.0 (56, 2)
Turnovers Per Game: 12.5 (121, 5)