LSU Tigers
Overall Rank: #19
#4 SEC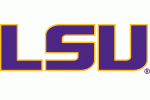 Following a 2019 campaign in which LSU won the national championship and boasted one of the most impressive offenses college football has ever seen, the Tigers limped to a disappointing 5-5 record in 2020. Of course, that was a big rebuilding year for Coach Ed Orgeron and company and now they hope to learn from last season and head into 2021 as a team that can compete for an SEC title.
2020 Record: 5-5, 5-5
2020 Bowl: None
Coach: Ed Orgeron (45-14 at LSU, 61-41 overall)
Offensive Coordinator: Jake Peetz
Defensive Coordinator: Daronte Jones
Returning Leaders:
Rushing: Tyrion Davis-Price, RB, 446 yards
Passing: Myles Brennan, QB, 1,112 yards
Receiving: Kayshon Boutte, WR, 735 yards
Tackles: Damone Clark, LB, 63
Sacks: Andre Anthony, LB, 5.5
Interceptions: Eli Ricks, CB, 4
Other Key Returnees: RB John Emery Jr, QB Max Johnson, WR Jaray Jenkins, LB Micah Baskerville, LB BJ Ojulari, CB Cordale Flott, DL Ali Gaye, CB Jay Ward, CB Derek Stingley Jr, K Cade York
Key Losses: WR Terrance Marshall Jr, TE Arik Gilbert, LB JaCoby Stevens, DB Jabril Cox, P Zach Von Rosenberg
Offense:
When compared to the 2019 offense, 2020 was disappointing, but the unit still scored 32 points per game and tallied 433.9 yards per game. That is not bad. Injuries to Myles Brennan and the transfer of TJ Finley has left Max Johnson as the clear #1 option heading into 2021. Johnson played in six games in 2020 and threw for 1,069 yards with eight touchdowns and one interception. He had some big games and there is enough talent at wide receiver to make this a very interesting offense. Kayshon Boutte led the Tigers with 735 receiving yards and Jaray Jenkins proved to be a big play threat. The biggest issue last season was the ground game, which ranked 109th in the nation with 121.7 yards per game. Tyrion Davis-Price is a bruiser and John Emery showed some flashes in 2020 and they should both have much better seasons as long as the offensive line improves as much as they should.
Defense:
As significant as the offensive lapse was in 2020, the defense completely fell apart. The defense as a whole ranked 124th in the nation, allowing a dismal 492 yards per game. It started in the secondary where no team in the game had a worse pass defense. New defensive coordinator Daronte Jones will look to quickly turn things around. And this is LSU so it is not like the talent is lacking. Derek Stingley is a great cornerback and on the other side Eli Ricks was able to intercept four passes while the opposition tried to avoid Stingley's side of the field. There is plenty of experience at linebacker, led by Damone Clark, Andre Anthony, BJ Ojulari and Clemson transfer Mike Jones. Ali Gaye did a very good job of getting into the backfield and tallied a team high 9.5 tackles-for-loss. Getting into the backfield is not the problem though and the front line needs to do a better job stopping the run.
The Bottom Line:
There is just way too much talent here for LSU not to be better. That is especially true on the defensive side of the ball. The Tigers cannot be dead last in the country in pass defense again. The ground game will be much improved too and that will open up the offense. Of course, the rest of the SEC is not going to take it easy on LSU and it may be difficult for the Tigers to make it through the gauntlet that is the SEC without quite a few blemishes.
Projected Bowl: Citrus Bowl
2020 Team Stats:
Rushing Offense: 121.7 (109th in nation, 12th in conference)
Passing Offense: 312.2 (15, 4)
Total Offense: 433.9 (35, 5)
Scoring Offense: 32.0 (39, 6)
Rushing Defense: 169.0 (67, 9)
Pass Defense: 323.0 (127, 14)
Total Defense: 492.0 (124, 13)
Scoring Defense: 32.0 (39, 6)
Turnover Margin: 0.90 (15, 2)
Sacks Allowed: 2.50 (84, 10)