Buffalo Bulls
2021-2022 Overall Rank: #87
Conference Rank: #3 Mid-American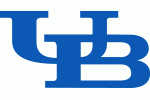 Buffalo finished the 2020-2021 season with a 16-9 overall record. They finished second in the MAC and earned a spot in the NIT where they nearly upset top-seeded Colorado State. Coach Jim Whitesell has had two good years leading the program and this should be another solid campaign that concludes with a postseason appearance.
2020-21 Record: 16-9, 12-5
2020-21 Postseason: NIT
Coach: Jim Whitesell
Coach Record: 36-21 at Buffalo, 411-329 overall
Key Departed Players:
Jayvon Graves, Guard, 14.2 ppg
David Nickelberry, Guard/Forward, 5.0 ppg
Key Returning Players:
Jeenathan Williams, Senior, Forward, 17.6 ppg
Josh Mballa, Senior, Forward, 15.3 ppg
Ronaldo Segu, Senior, Guard, 13.3 ppg
LaQuill Hardnett, Junior, Forward, 6.5 ppg
Keishawn Brewton, Senior, Guard, 5.9 ppg
Tra'von Fagan, Senior, Forward, 3.6 ppg
Brock Bertram, Senior, Center, 3.1 ppg
David Skogman, Sophomore, Center, 2.7 ppg
Lucas Saleh, Junior, Forward, 1.2 ppg
Dominic Johnson, Senior, Forward, dnp last season
Key New Players:
Kidtrell Blocker, Freshman, Guard
Maceo Jack, Senior, Guard, Transfer from George Washington
Curtis Jones, Freshman, Guard
Ty Perry, Junior, Guard, Transfer from Fordham
Zaakir Williamson, Freshman, Forward
Projection:
Jeenathan Williams is turning into one of the best players in the MAC. The 6-5 senior averaged 17.6 points, 6.8 rebounds and 2.4 assists last season and is poised for a huge senior season. Josh Mballa was named the MAC Defensive Player of the Year in 2020-2021 and averaged 15.3 points, 10.8 rebounds and 1.5 steals. LaQuill Hardnett is not as flashy as his fellow forwards, but he does a lot of the dirty work in the paint. The backcourt will now be led by Ronaldo Segu, who averaged 13.3 points and 4.3 assists. Segu is a threat to drive and dish or shoot from beyond the arc and that makes him very difficult to defend. Keishawn Brewton should see increased playing time with the departure of Jayvon Graves, but he will have competition from a couple of incoming transfers who are looking to make a big impact right away. Maceo Jack spent four seasons at George Washington and averaged 11.7 points with 2.6 made three-pointers per game back in 2019-2020. Ty Perry was not quite as productive during his time at Fordham, but he was a part-time starter and proved to be very dangerous shooting the ball. If those new pieces can fit into Coach Whitesell's system effectively, Buffalo will be one of the tougher teams in the MAC.
Projected Postseason Tournament: NIT
By the Numbers:
Scoring Offense: 81.4 (12th in nation, 1st in conference)
Scoring Defense: 72.9 (244, 7)
Field-Goal Percentage: 46.1 (65, 2)
Field-Goal Defense: 41.5 (67, 1)
Three-Point Field Goals Per Game: 7.0 (198, 9)
Three-Point Field-Goal Percentage: 33.8 (169, 5)
Free-Throw Percentage: 67.1 (278, 10)
Rebound Margin: 8,2 (11, 1)
Assists Per Game: 15.9 (30, 3)
Turnovers Per Game: 13.9 (215, 10)