Murray State Racers
Overall Rank: #23
#1 Ohio Valley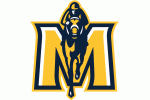 Coach Dean Hood instrumented a superb turnaround at Murray State. In 2019, the Racers went 4-8 overall and 2-6 in Ohio Valley play. Then Coach Hood took over and in the spring of 2021 Murray State started with five straight wins. The team lost their last two games against Austin Peay and Jacksonville State, which prevented them from reaching the playoffs for the first time since 2002. With 22 starters returning, the Racers will be looking to put an end to that 19-year drought.
2020-21 Record: 5-2, 5-2
2020-21 Postseason: None
Coach: Dean Hood (5-2 at Murray State, 60-40 overall)
Offensive Coordinator: Ben Hodges
Defensive Coordinator: Dillon Sanders
Returning Leaders:
Rushing: Damonta Witherspoon, RB, 501 yards
Passing: Preston Rice, QB, 1,294 yards
Receiving: LaMartez Brooks, WR 429 yards
Tackles: Eric Samuta, LB, 64
Sacks: Izaiah Reed, DL, 2.5
Interceptions: Marcis Floyd, CB, 3
Other Key Returnees: RB Rodney Castille, WR Jacob Bell, WR DeQuan Dallas, WR Malik Honeycutt, OL Levi Nesler, OL Jacob Vance, LB Alec Long, DL Ethan Edmondson, LB Scotty Humpich, CB Quinaz Turner
Key Losses: None
Offense:
The balanced Murray State offense returns intact with an experienced group. Damonta Witherspoon rushed for 501 yards and five touchdowns in seven games. The ground game also benefits from the rushing ability of quarterback Preston Rice. Rice added 225 yards on the ground with a team high six scores. He also threw for 1,294 yards and nine touchdowns. LaMartez Brooks and Jacob Bell are All-Conference caliber wide receivers. DeQuan Dallas only caught 13 passes in the spring, but those 13 receptions went for 289 yards and four touchdowns.
Defense:
The defense allowed 23.4 points per game and boasted a very good pass defense. With stars at every level of the defense, Murray State should continue to see improvement. Linemen Ethan Edmondson and Izaiah Reed are solid pass rushers who lead what Murray State hopes will be a better rush defense. With proven linebackers like Eric Samuta, Scotty Humpich and Alec Long, there are plenty of good reasons to expect an improved defense against the run. Marcis Floyd has now had two very productive seasons at cornerback. He has already turned into one of the best corners in the OVC. Quinaz Turner will benefit from the opposing quarterback avoiding Floyd's side of the field.
The Bottom Line:
The one thing that really helped Murray State last season was their impressive turnover margin. That can be a difficult statistic to replicate. But even if the Racers do not consistently win the turnover battle, they have the talent and experience to win their first conference title since 2002.
Projected Postseason: FCS Playoffs
2020-21 Team Stats:
Rushing Offense: 141.9 (49th in nation, 3rd in conference)
Passing Offense: 185.0 (59, 6)
Total Offense: 326.9 (58, 5)
Scoring Offense: 27.9 (24, 2)
Rushing Defense: 170.9 (68, 6)
Pass Defense: 181.1 (29, 2)
Total Defense: 352.0 (44, 4)
Scoring Defense: 23.4 (42, 4)
Turnover Margin: 1.29 (4, 1)
Sacks Allowed: 0.86 (6, 1)