UCF Knights
2021-2022 Overall Rank: #97
Conference Rank: #6 American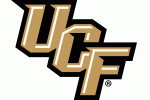 UCF got a lot of national attention during the 2019 NCAA Tournament when they lost to #1 seed Duke in the second round. In the two seasons that followed, the Knights have had mixed results, finishing 16-14 in 2019-2020 and 11-12 in 2020-2021. With everybody back who averaged over double digits in minutes, Coach Johnny Dawkins' team should be more consistent.
2020-21 Record: 11-12, 8-10
2020-21 Postseason: None
Coach: Johnny Dawkins
Coach Record: 94-60 at UCF, 250-175 overall
Key Departed Players:
Avery Diggs, Center, 2.8 ppg
Key Returning Players:
Darius Perry, Senior, Guard, 14.7 ppg
Brandon Mahan, Senior, Guard, 12.3 ppg
Darin Green Jr, Junior, Guard, 11.3 ppg
Isaiah Adams, Sophomore, Forward, 9.9 ppg
Tony Johnson Jr, Junior, Guard, 8.0 ppg
C.J. Walker, Junior, Forward, 7.0 ppg
Dre Fuller Jr, Junior, Guard, 4.7 ppg
Jamille Reynolds, Sophomore, Forward, 5.0 ppg
Sean Mobley, Senior, Forward, 3.0 ppg
Key New Players:
Cheikh Mbacke Diong, Senior, Forward, Transfer from UNLV
P.J. Edwards, Freshman, Guard
Tyem Freeman, Sophomore, Guard, JC Transfer
Darius Johnson, Freshman, Guard
Ed'Xavior Rhodes, Freshman, Forward
Projection:
The backcourt trio of Darius Perry, Brandon Mahan and Darin Green Jr. will do most of the scoring for the Knights. Perry led the team with 14.7 points, 3.4 assists and 1.3 steals. Mahan was very efficient, making 43.8 percent of his three-point attempts and averaging 12.3 points and 5.0 rebounds on the year. Green was the most prolific three-point shooter in 2020-2021, hitting 53 in 23 contests. Tony Johnson will return after missing nearly all of last season with a knee injury. As a freshman two years ago, he earned a couple starts and tallied 3.8 points and 1.5 assists. Dre Fuller is not a shooter, but he is a great glue guys who can do everything. The frontcourt will again be led by Isaiah Adams and C.J. Walker. Adams earned AAC All-Freshman accolades after averaging 9.9 points, 3.9 rebounds and 1.3 steals. Walker is the more traditional big man and led the team in rebounds and blocks. The frontcourt has a little more depth thanks to the addition of Cheikh Mbacke Diong from UNLV. He was a three-year starter with the Rebels and will immediately bring a bigger rebounding and shot blocking presence to UCF.
Projected Postseason Tournament: CBI/CIT
By the Numbers:
Scoring Offense: 67.2 (269th in nation, 7th in conference)
Scoring Defense: 69.4 (145, 9)
Field-Goal Percentage: 42.9 (228, 5)
Field-Goal Defense: 43.0 (159, 9)
Three-Point Field Goals Per Game: 7.8 (112, 3)
Three-Point Field-Goal Percentage: 35.5 (93, 2)
Free-Throw Percentage: 72.9 (95, 3)
Rebound Margin: -1.6 (238, 10)
Assists Per Game: 12.4 (223, 9)
Turnovers Per Game: 14.8 (276, 10)
Madness 2021 Men's Basketball Recruit Rankings: