Liberty Flames
2021-2022 Overall Rank: #98
Conference Rank: #1 ASUN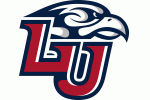 Liberty has won at least a share of the conference title since joining the ASUN three seasons ago. Their conference record in those three seasons was 38-7. Coach Ritchie McKay should keep that success going in 2021-2022, but this is a Flames team that lost a couple starters and did not bring in any experienced options to help replace them. Thus, by 2021-2022 standards, this is a pretty young team and that could have a few other squads in the ASUN thinking this could be the year to knock Liberty off their perch.
2020-21 Record: 23-6, 11-2
2020-21 Postseason: NCAA
Coach: Ritchie McKay
Coach Record: 117-93 at Liberty, 342-251 overall
Key Departed Players:
Chris Parker, Guard, 10.3 ppg
Elijah Cuffee, Guard/Forward, 9.9 ppg
Key Returning Players:
Darius McGhee, Senior, Guard, 15.5 ppg
Blake Preston, Junior, Forward, 9.0 ppg
Kyle Rode, Junior, Forward, 7.4 ppg
Keegan McDowell, Senior, Guard/Forward, 6.8 ppg
Micaiah Abii, Sophomore, Forward, 4.3 ppg
Shiloh Robinson, Junior, Forward, 4.1 ppg
Drake Dobbs, Sophomore, Guard, 3.9 ppg
Jonathan Jackson, Sophomore, Guard, 3.1 ppg
Isiah Warfield, Sophomore, Guard, 1.1 ppg
Key New Players:
DJ Moore, Freshman, Guard
Brody Peebles, Freshman, Guard
Bryson Spell, Freshman, Forward
Joseph Venzant, Freshman, Guard
Projection:
Darius McGhee had an amazing 2020-2021 campaign. He averaged 15.5 points, 2.1 assists and 4.4 rebounds. But what is even more impressive is his efficiency. McGhee took 233 three-pointers in 29 games. That is over eight per game. He made 40.8 percent of those attempts. With another year like that, Liberty will be able to score in bunches. The frontcourt returns starters Blake Preston and Kyle Rode. Preston is a tough rebounder, while the 6-7 Rode is a versatile forward who tallied 7.4 points, 4.1 rebounds and 2.9 assists. The frontcourt has depth with Micaiah Abii and Shiloh Robinson too, but the key for this team will be finding a couple backcourt mates for McGhee now that Chris Parker and Elijah Cuffee are gone. Keegan McDowell seems like the obvious replacement for Cuffee at the small forward spot. McDowell is mostly a shooter, but he does that very effectively. Sophomores Drake Dobbs and Jonathan Jackson earned some valuable experience last season and Coach McKay has brought in a guard heavy recruiting class, highlighted by three-star prospect Joseph Venzant. This should be the most talented team in the ASUN yet again, but it may take a little time for all the pieces to come together.
Projected Postseason Tournament:
NCAA
By the Numbers:
Scoring Offense: 74.4 (92nd in nation, 1st in conference)
Scoring Defense: 60.0 (3, 1)
Field-Goal Percentage: 48.7 (15, 1)
Field-Goal Defense: 40.9 (45, 1)
Three-Point Field Goals Per Game: 10.2 (8, 1)
Three-Point Field-Goal Percentage: 39.0 (6, 1)
Free-Throw Percentage: 77.7 (22, 1)
Rebound Margin: 3.7 (65, 1)
Assists Per Game: 15.8 (37, 1)
Turnovers Per Game: 10.0 (7, 1)