Alabama A&M Bulldogs
Overall Rank: #32
#1 SWAC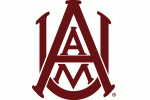 Technically, Alabama A&M went 5-0 last season, but they played four games, including a 40-33 victory over Arkansas-Pine Bluff in the SWAC Championship game. With the return of a potent passing game and an experienced defense, the Bulldogs are the favorites to repeat as SWAC champions.
2020-21 Record: 5-0, 3-0
2020-21 Postseason: None
Coach: Connell Maynor (18-10 at Alabama A&M, 83-41 overall)
Offensive Coordinator: Duane Taylor
Defensive Coordinator: Granville Eastman
Returning Leaders:
Rushing: Gary Quarles, RB, 318 yards
Passing: Aqeel Glass, QB, 1,355 yards
Receiving: Abdul-Fatal Ibrahim, WR, 338 yards
Tackles: Armoni Holloway, LB, 33
Interceptions: Quantravis Kelly, LB, 3
Other Key Returnees: WR Zabrian Moore, WR Odieu Hilaire, WR Brian Jenkins Jr, OL Jonathan Williams, CB Caleb Riley, CB Ja'Marian Green, CB Amari Holloway, K Spencer Corey
Key Losses: OL Dexter Fuqua, OL Antearius Harrington, DL Marcus Cushine
Offense:
Aqeel Glass had an amazing spring, throwing for 1,355 yards and 16 touchdowns in four games. Glass already owns the school record for passing yards in a season when he tallied 3,600 yards in 2019. He will look to break that record in 2021. Abdul-Fatal Ibrahim caught a team high 24 passes, but it was Zabrian Moore who made most of the big plays. Back in 2019, he led the conference with 1,057 receiving yards and in the spring he averaged an amazing 27.9 yards per catch. Odieu Hilaire and Brian Jenkins will give Glass even more experienced targets. The ground game will again benefit from the potent passing attack. Gary Quarles is back after rushing for 318 yards and four touchdowns in the spring. As long as the offensive line can retool effectively, this will be the best offense in the SWAC and one of the most productive offenses in the country.
Defense:
Losing Marcus Cushine and his 7.0 sacks hurts. The front needs to find a consistent pass rusher, but nobody else on the team tallied more than one last year. Armoni Holloway and Quantravis Kelly are experienced linebackers who will lead this team. Holloway led the team with 33 tackles in the spring and Kelly intercepted three passes in those four games. The secondary is talented and experienced enough to cover for an inadequate pass rush. Of course, the team and turnover margin would greatly benefit from a pass rush.
The Bottom Line:
Until proven otherwise, Alabama A&M is the team to beat in the SWAC. Having a dynamic and experienced quarterback like Glass makes all the difference. He will leave the program rewriting the record books and you can be sure Glass will want to add another SWAC title to his impressive list of accomplishments.
Projected Postseason: None
2020-21 Team Stats:
Rushing Offense: 118.2 (66th in nation, 8th in conference)
Passing Offense: 338.8 (7, 1)
Total Offense: 457.0 (8, 1)
Scoring Offense: 40.2 (5, 1)
Rushing Defense: 143.5 (46, 5)
Pass Defense: 198.8 (52, 4)
Total Defense: 342.2 (39, 4)
Scoring Defense: 24.2 (48, 4)
Turnover Margin: 0.25 (36, 3)
Sacks Allowed: 1.50 (22, 3)