UTSA Roadrunners
2021-2022 Overall Rank: #101
Conference Rank: #4 Conference USA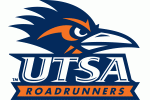 For a little while, UTSA could have been eyeing the 2021-2022 season as the year to break their ten plus year NCAA Tournament drought. But then Jhivvan Jackson and Keaton Wallace opted to go pro. That will keep the Roadrunners outside of the top teams in Conference USA, but Coach Steve Henson has done a good job rebuilding his roster.
2020-21 Record: 15-11, 9-7
2020-21 Postseason: None
Coach: Steve Henson
Coach Record: 79-79 at UTSA, 79-79 overall
Key Departed Players:
Jhivvan Jackson, Guard, 19.9 ppg
Keaton Wallace, Guard, 16.8 ppg
Eric Parrish, Guard/Forward, 6.5 ppg
Luka Barisic, Forward, 5.3 ppg
Key Returning Players:
Jacob Germany, Junior, Center, 10.3 ppg
Cedrick Alley Jr, Senior, Forward, 6.3 ppg
Jordan Ivy-Curry, Sophomore, Guard, 7.2 ppg
Erik Czumbel, Junior, Guard, 4.1 ppg
Lachlan Bofinger, Sophomore, Forward, 3.2 ppg
Adrian Rodriguez, Senior, Forward, 2.8 ppg
Isaiah Addo-Ankrah, Sophomore, Guard, 1.8 ppg
Phoenix Ford, Senior, Forward, 1.5 ppg
Artan Jabbar, Junior, Guard, 1.0 ppg
Key New Players:
Aleu Aleu, Junior, Guard/Forward, JC Transfer
Dhieu Deing, Junior, Guard, JC Transfer
Josh Farmer, Freshman, Forward
Azavier Johnson, Freshman, Guard
Darius McNeill, Senior, Guard, Transfer from SMU
Lamin Sabally, Freshman, Guard
Christian Tucker, Freshman, Guard
Projection:
Jackson and Wallace dominated this team and now the question is whether these former role-players are capable of stepping into larger roles. Jacob Germany is a great place to start. The 6-11 junior center averaged 10.3 points, 6.0 rebounds and 1.2 rebounds in just 21.2 minutes of play per game last season. He is efficient on the offensive end and is a superb piece to build around defensively. Cedric Alley Jr. is a 6-6 forward who can score by attacking the basket or knocking down the long ball. Jordan Ivy-Curry was a big-time scorer in high school and tallied 7.2 points per game as a freshman at UTSA. He will get a lot more shooting opportunities now. Darius McNeil spent time at Cal and SMU before transferring into UTSA. At Cal he was a double-digit scorer, highlighted by a 11.3 point and 2.2 assist season in 2017-2018. A couple junior college transfers will add some more depth and give Coach Henson enough options to remain competitive in Conference USA.
Projected Postseason Tournament: CBI/CIT
By the Numbers:
Scoring Offense: 78.8 (32nd in nation, 2nd in conference)
Scoring Defense: 73.3 (254, 12)
Field-Goal Percentage: 44.7 (124, 7)
Field-Goal Defense: 42.3 (121, 7)
Three-Point Field Goals Per Game: 8.0 (103, 5)
Three-Point Field-Goal Percentage: 33.4 (181, 8)
Free-Throw Percentage: 76.1 (34, 2)
Rebound Margin: 1.9 (123, 7)
Assists Per Game: 14.7 (73, 4)
Turnovers Per Game: 11.6 (65, 3)