Rhode Island Rams
Overall Rank: #34
#6 CAA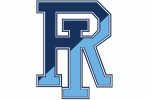 The sample size was not large, but Rhode Island had a breakout campaign during the spring of 2021. The Rams have only won over three games once during Coach Jim Fleming's seven seasons leading the program. That was a 6-5 mark in 2018. In 2019, they fell to 2-10. In the spring though, Rhode Island went on the road and beat ranked teams Villanova and Albany. Following a loss to Delaware the following week, the Rams had the rest of their games cancelled.
2020-21 Record: 2-1, 2-1
2020-21 Postseason: None
Coach: Jim Fleming (17-54 at Rhode Island, 38-55 overall)
Offensive Coordinator: Patrick Murphy
Defensive Coordinator: Jack Cooper
Returning Leaders:
Rushing: Kevin Brown Jr, RB, 256 yards
Passing: Kasim Hill, QB, 380 yards
Receiving: Ivory Frimpong, WR, 186 yards
Tackles: Andre Blackett, LB, 20
Sacks: Evan Stewart, LB, 2.0; Jarrett Martin, LB, 2.0
Interceptions: Coby Tippett, DB, 3
Other Key Returnees: RB Joey Kenny, WR Ed Lee, TE Caleb Warren, OL Nick Correla, DB Henry Yianakopolos, LB Andre Johnson, DB Jordan Jones
Key Losses: None
Offense:
When Kevin Brown was productive on the ground, URI had a pretty good offense. Brown rushed for 256 yards and four touchdowns, all of which came in the Villanova contest. Quarterback Brandon Robinson is also a threat to run the ball, but most of the passing comes from quarterback Kasim Hill. He tallied 389 yards through the air with two touchdowns. Robinson added 124 yards in the passing game and had his best game in the loss to Delaware at the end of the season. Ivory Frimpong, Ed Lee and tight end Caleb Warren are all proven targets. How productive this offense can be may come down to how effective Coach Fleming is at using both quarterbacks.
Defense:
Like on offense, the defense returns just about everybody and is brimming with potential. Andre Blackett, Evan Stewart, Andre Johnson and Jarrett Martin form a great group of linebackers. Stewart and Martin accounted for four of the team's five sacks in the spring and Blackett led the team with 20 tackles. Coby Tippett recorded three interceptions in Rhode Island's two victories and with Henry Yianakopolos and Jordan Jones also returning, the secondary should be very good.
The Bottom Line:
The Rams will be tested throughout an entire season, but the potential is certainly there for this group to win enough games to be in the playoff conversation. The CAA is always tough and a big game will come early when URI travels to Albany in the second week of the season. October rematches against Delaware and Villanova could be big games, but even if Rhode Island loses to the tougher teams in the conference, they could still win enough games to have a chance at reaching the playoffs for the first time since 1985.
Projected Postseason: None
2020-21 Team Stats:
Rushing Offense: 147.7 (45th in nation, 6th in conference)
Passing Offense: 171.0 (70, 7)
Total Offense: 318.7 (65, 6)
Scoring Offense: 26.0 (34, 3)
Rushing Defense: 147.7 (45, 6)
Pass Defense: 174.3 (24, 6)
Total Defense: 429.3 (80, 11)
Scoring Defense: 27.3 (60, 9)
Turnover Margin: 0.33 (31, 3)
Sacks Allowed: 3.33 (86, 11)