Central Connecticut State Blue Devils
Overall Rank: #36
#1 NEC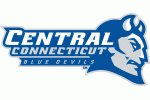 It seems like a while ago now, but the last time we saw Central Connecticut State, they were dominating the Northeast Conference. The Blue Devils cruised through the 2019 regular season, losing just one game and even that was an impressive 34-29 defeat at Eastern Michigan. The playoff game against Albany did not go as well, but reaching the playoffs for the second time ever was a great season.
2020-21 Record: 0-0
2020-21 Postseason: None
Coach: Ryan McCarthy (11-2 at CCSU, 11-2 overall)
Offensive Coordinator: Jeff Ambrosie
Defensive Coordinator: Ron DiGravio
Returning Leaders:
Rushing: Keonte Lucas, RB, 529 yards
Passing: Tyshaun James, WR, 34 yards
Receiving: Tyshaun James, WR, 978 yards
Tackles: Foday Jalloh, LB, 81
Sacks: Tre Jones, LB, 8.0
Interceptions: Dexter Lawson, CB, 6
Other Key Returnees: WR Kyren Petteway, WR Jiovany Pierre, CB Jahlil Brown, LB Aiden Rosa
Key Losses: QB Aaron Winchester, RB Danley Exilhomme, RB Enyce Walker, TE Arthur Gilmore Jr, OL Conner Mignone, OL Jake Schena, OL Cole Phelps, DB DJ Exilhomme, LB Mike Mushaw, DB Tajik Bagley
Offense:
Quarterback Aaron Winchester is gone after throwing for 2,549 yards and running for 843 more. In total he accounted for 28 touchdowns during the 2019 campaign. Romelo Williams threw two passes and Kyle Zajack threw one during that season, but Shon Mitchell will likely take over the starting job. The William & Mary transfer saw major playing time during the 2018 campaign, completing 59.3 percent of his passes for 1,281 yards and six touchdowns for the Tribe. Tyshaun James absolutely torched the rest of the conference in 2019, catching 48 passes for 978 yards and nine touchdowns. He will look to do that again in 2021. If Mitchell is under center, CCSU will have to get more rushing out of their running backs and that will fall to Keonte Lucas. He rushed for 529 yards on 96 carries in 2019.
Defense:
While the offense garnered much of the headlines during the Blue Devil's impressive NEC campaign, the defense was there to continually make big plays. Linebacker Tre Jones recorded 8.0 sacks and 14.5 tackles-for-loss. He also intercepted two passes, but it was Dexter Lawson who led the way in that department, accounting for six interceptions. With Foday Jalloh providing a steadying force in the middle of the defense, CCSU should be able to continue to make big plays.
The Bottom Line:
The big game in the NEC should come on October 16th when Central Connecticut State travels to Sacred Heart. A later road trip to Duquesne could prove difficult as well. The hope is by that point, CCSU will have gotten past the Aaron Winchester era and reestablished their offense.
Projected Postseason: FCS Playoffs
2020-21 Team Stats: