Akron Zips
2021-2022 Overall Rank: #111
Conference Rank: #5 MAC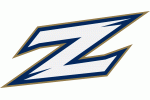 This season will be John Groce's fifth at the helm for Akron. The Zips have yet to make the NCAA Tournament and have just one 20-win season under Groce. They did go 12-6 in conference play last season, finishing third in the conference, but winning the MAC and getting to the Big Dance is the ultimate goal. The Zips will enter this season without Loren Christian Jackson, their top player from last year. Jackson averaged 22.3 points per contest, so there will be a lot of work to be done to replace his production.
2020-21 Record: 15-8, 12-6
2020-21 Postseason: None
Coach: John Groce
Coach Record: 70-49 at Akron, 250-180 overall
Key Departed Players:
Loren Christian Jackson, Guard, 22.3 ppg
Camron Reece, Forward, 6.4 ppg
Jermaine Marshall, Guard, 2.5 ppg
Key Returning Players:
Bryan Trimble, Senior, Guard, 12.0 ppg
Enrique Freeman, Junior, Forward, 7.9 ppg
Ali Ali, Junior, Forward, 7.2 ppg
Maishe Dailey, Senior, Guard, 6.0 ppg
Michael Wynn, Senior, Forward, 4.7 ppg
Mikal Dawson, Junior, Guard, 4.3 ppg
Greg Tribble, Junior, Guard, 4.2 ppg
Garvin Clarke, Sophomore, Guard, 2.4 ppg
Aziz Bandaogo, Sophomore, Center, 1.0 ppg
Key New Players:
Xavier Castaneda, Senior, Guard, Transfer from South Florida
Nate Johnson, Freshman, Guard
Sekou Sada Kalle, Freshman, Forward
Kobe Mitchell, Freshman, Guard
K.J. Walton, Senior, Guard, Transfer from Ball State
Projection:
Though the loss of Loren Christian Jackson will sting, Akron does return its other four starters. Bryan Trimble was the only other player to average double figures last season, and he's back for his senior campaign. Enrique Freeman, Ali Ali and Maishe Dailey also return after each started at least 19 games and averaged at least six points last season. The Zips also get back four bench players who played in at least 18 games last year. Aziz Bandaogo only saw action in seven games, but he's a seven-footer who could see more playing time as a sophomore. Akron brings in three freshmen, including top-300 recruit Nate Johnson. The Zips also add a couple of transfers. K.J. Walton will be entering his seventh season in the NCAA at his third school. Walton started his career at Missouri where he spent two seasons before transferring to Ball State where he spent the last four, including two redshirt years. Last season, Walton averaged 16.4 points at Ball State, so he could be the most likely candidate to replace Loren Christian Jackson as Akron's top scorer. Xavier Castaneda spent the last three seasons at South Florida where he played in 89 contests. Last year, Castaneda averaged 8.5 points and 2.6 assists in the tough American Athletic Conference. Akron has a lot of returning pieces back, but replacing Jackson's scoring is the number one key to improving their record this season.
Projected Postseason Tournament: CBI/CIT
By the Numbers:
Scoring Offense: 78.2 (35th in nation, 4th in conference)
Scoring Defense: 72.2 (227, 4)
Field-Goal Percentage: 44.4 (151, 5)
Field-Goal Defense: 43.3 (168, 5)
Three-Point Field Goals Per Game: 9.4 (24, 2)
Three-Point Field-Goal Percentage: 33.3 (190, 6)
Free-Throw Percentage: 75.8 (39, 4)
Rebound Margin: 2.5 (100, 3)
Assists Per Game: 13.3 (166, 6)
Turnovers Per Game: 11.8 (74, 4)