Elon Phoenix
2021-2022 Overall Rank: #113
Conference Rank: #2 CAA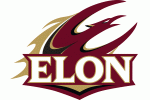 Elon has not had much success during their time in the Colonial Athletic Association. Since joining the conference prior to the 2014-2015 season, the Phoenix have never finished higher than fourth. The competition will be tough again in 2020-2021, but Coach Mike Schrage has the talent to compete for a conference title as long as everybody can stay healthy.
2020-21 Record: 10-9, 4-7
2020-21 Postseason: None
Coach: Mike Schrage
Coach Record: 23-30 at Elon, 23-30 overall
Key Departed Players:
Ikenna Ndugba, Guard, 10.0 ppg
Simon Wright, Forward, 5.1 ppg
Federico Poser, Forward, 4.4 ppg
Key Returning Players:
Hunter McIntosh, Junior, Guard, 15.7 ppg
Jerald Gillens-Butler, Senior, Guard/Forward, 15.7 ppg
Darius Burford, Sophomore, Guard, 8.9 ppg
Hunter Woods, Junior, Guard/Forward, 7.9 ppg
Kris Wooten, Senior, Guard, 5.8 ppg
Michael Graham, Sophomore, Forward, 4.2 ppg
Chuck Hannah, Senior, Forward, 2.9 ppg
JaDun Michael, Sophomore, Guard/Forward, 1.3 ppg
Zac Ervin, Junior, Guard/Forward, dnp last season
Key New Players:
Andrew Junkin, Junior, Forward, Transfer from Mississippi State
RJ Noord, Freshman, Guard
Sam Sherry, Freshman, Forward
Torrence Watson, Senior, Guard, Transfer from Missouri
Projection:
Two key players missed most or all of last season. Jerald Gillens-Butler got off to a great start after transferring in from Butler, averaging 15.7 points and 5.3 rebounds in three games. Zac Ervin missed all of last year after earning 14 starts and averaging 8.4 points as a freshman in 2019-2020. With those two out, Hunter McIntosh was asked to do a lot for this team. He led the team with 15.7 points per game and knocked down a team high 52 three-pointers. Some younger players like Darius Burford and Michael Graham earned valuable experience last season and will be ready to contribute more consistently this season even if they see fewer minutes. Junior Hunter Woods and Senior Chuck Hannah were regular starters last year. Woods is a big 6-5 guard who led the Phoenix with 6.8 rebounds per game. Two Division I transfers will look to make a big impact. Andrew Junkin, a 6-11 forward, spent two years playing very limited minutes at Mississippi State. Torrence Watson, a 6-5 senior, spent three seasons with Missouri. As a freshman he averaged 7.1 points per game, but saw his playing time diminish the following two seasons. He should be ready to make a bigger impact at Elon. With a difference maker like Watson and the return of a couple players who missed last season, this should be an Elon team that is ready to make a big jump up the CAA standings.
Projected Postseason Tournament: CBI/CIT
By the Numbers:
Scoring Offense: 65.7 (292nd in nation, 9th in conference)
Scoring Defense: 65.0 (44, 1)
Field-Goal Percentage: 41.4 (288, 8)
Field-Goal Defense: 42.7 (147, 3)
Three-Point Field Goals Per Game: 8.1 (90, 4)
Three-Point Field-Goal Percentage: 32.6 (228, 8)
Free-Throw Percentage: 74.1 (65, 5)
Rebound Margin: 0.9 (157, 4)
Assists Per Game: 10.8 (309, 7)
Turnovers Per Game: 11.5 (58, 3)