TCU Horned Frogs
2021-2022 Overall Rank: #116
Conference Rank: #7 Big 12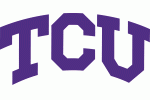 2020-21 was Jamie Dixon's least successful season at TCU thus far, though the pandemic certainly played a role in the final win total being so low. The Horned Frogs wound up winning just five conference games, though two came against NCAA Tournament team Oklahoma State. Last season will have little to do with this year's TCU team because almost the entire roster has been turned over. TCU returns just three players who averaged double-digit minutes and will bring in a whopping nine transfers. Jamie Dixon will have his hands full getting so many new pieces to fit together.
2020-21 Record: 12-14, 5-11
2020-21 Postseason: None
Coach: Jamie Dixon
Coach Record: 96-71 at TCU, 424-193 overall
Key Departed Players:
RJ Nembhard, Guard, 15.7 ppg
Kevin Samuel, Center, 8.8 ppg
PJ Fuller, Guard, 5.8 ppg
Jaedon Ledee, Forward, 5.8 ppg
Kevin Easley, Forward, 4.5 ppg
Taryn Todd, Guard, 4.5 ppg
Terren Frank, Forward, 1.9 ppg
Mickey Pearson, Forward, 1.2 ppg
Key Returning Players:
Mike Miles, Sophomore, Guard, 13.6 ppg
Chuck O'Bannon, Senior, Forward, 6.8 ppg
Francisco Farabello, Junior, Guard, 5.3 ppg
Eddie Lampkin, Sophomore, Center, 0.6 ppg
Key New Players:
Damion Baugh, Junior, Guard, Transfer from Memphis
Jakobe Coles, Sophomore, Forward, Transfer from Butler
Xavier Cork, Junior, Forward, Transfer from Western Carolina
Souleymane Doumbia, Junior, Center, Transfer from Junior College
Maxwell Evans, Senior, Guard, Transfer from Vanderbilt
Cashius McNeilly, RS Freshman, Guard, Transfer from Texas A&M
Emanuel Miller, Junior, Forward, Transfer from Texas A&M
Micah Peavy, Sophomore, Guard, Transfer from Texas Tech
Shahada Wells, Senior, Guard, Transfer from UT Arlington
Projection:
TCU will look like a very different team this season with just three rotation players returning. Mike Miles' return is a very welcome one after earning Big 12 All-Freshman honors. Miles started 21 games as a freshman and averaged 13.6 points, 3.5 rebounds and 3.1 assists. Miles could be one of the best guards in the conference as a sophomore. Chuck O'Bannon returns after playing in 25 games in his first season at TCU. O'Bannon is a former five-star recruit who has never quite reached that potential, largely due to injuries early in his career. Francisco Farabello is another player that was highly recruited, but was limited to just nine appearances last season due to COVID protocols. TCU brings in nine transfers to join those three returning players. Among those transfers includes Xavier Cork, who started 27 games for Western Carolina last season. Cork averaged 12.7 points while his 64.1 FG% led the Southern Conference. Emanuel Miller joins TCU after a strong sophomore season at Texas A&M. Miller averaged 16.2 points and 8.2 rebounds while leading the SEC with a 57.1 FG%. Micah Peavy is a former top-50 recruit who started 25 games at Texas Tech as a freshman. He averaged just 5.7 points and 3.1 rebounds, but a change of scenery could lead to a strong sophomore season. Shahada Wells averaged 16.8 points and 3.8 assists last season at UT Arlington which earned him All-Sun Belt Second Team honors. The other transfers were either role players at their previous schools or didn't play at all last season. There is likely more raw talent on TCU's roster this season, but there will be very limited chemistry among them. Jamie Dixon is one of the better coaches in the nation but his job this season could be challenging with so many changes.
Projected Postseason Tournament: CBI/CIT
By the Numbers:
Scoring Offense: 66.8 (273rd in nation, 8th in conference)
Scoring Defense: 71.2 (202, 7)
Field-Goal Percentage: 43.8 (185, 6)
Field-Goal Defense: 44.9 (240, 8)
Three-Point Field Goals Per Game: 6.7 (228, 7)
Three-Point Field-Goal Percentage: 33.8 (169, 7)
Free-Throw Percentage: 67.2 (276, 9)
Rebound Margin: 0.3 (170, 7)
Assists Per Game: 13.1 (177, 7)
Turnovers Per Game: 14.3 (242, 6)
Madness 2022 NBA Draft Rankings: