East Tennessee State Buccaneers
2021-2022 Overall Rank: #118
Conference Rank: #3 SoCon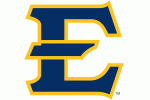 Following their amazing 30-4 campaign in 2019-2020, East Tennessee State took a big step back last season. Former assistant coach Jason Shay took over the program following the 2019-2020 season when Steve Forbes took the Wake Forest job. But Shay stepped down after the Buccaneers finished 13-12 last year. ETSU went away from the program to find their new coach and hired Desmond Oliver. Coach Oliver has been an assistant in the collegiate ranks since 1994. He spent the last six years at Tennessee and now will finally get an opportunity to lead a program.
2020-21 Record: 13-12, 8-7
2020-21 Postseason: None
Coach: Desmond Oliver
Coach Record: 0-0 at ETSU, 0-0 overall
Key Departed Players:
Damari Monsanto, Forward, 11.8 ppg
Serrel Smith Jr, Guard, 7.0 ppg
Richard Amaefule, Forward, 1.5 ppg
Key Returning Players:
Ledarrius Brewer, Junior, Guard, 16.2 ppg
David Sloan, Senior, Guard, 11.1 ppg
Ty Brewer, Junior, Forward, 8.5 ppg
Silas Adheke, Senior, Center, 5.9 ppg
Vonnie Patterson, Senior, Forward, 5.9 ppg
Charlie Weber, Sophomore, Forward, 1.4 ppg
Key New Players:
Mohab Yasser, Freshman, Guard
Jordan King, Sophomore, Guard, Transfer from Siena
Allen Strothers, Freshman, Guard
Brandon Hall, Freshman, Guard
Cameron George, Freshman, Guard
Kordell Charles, Freshman, Forward
Matt Nunez, Freshman, Center
Jaden Seymour, Freshman, Forward, Transfer from Wichita State
Isaac Farah, Freshman, Forward
Projection:
Ledarrius Brewer is back after leading the Buccaneers with 16.2 points per game last season. The 6-5 junior guard is a great outside shooter and can use his size and speed to attack the basket effectively. David Sloan is a superb backcourt mate for Brewer. Sloan transferred in from Kansas State last year and proved to be a very efficient player for ETSU. Sloan led the team with 4.3 assists, added 11.1 points per game and knocked down an impressive 41.5 percent of his attempts from beyond the arc. The frontcourt has plenty of experience with senior starters Silas Adheke and Vonnie Patterson leading the way. Adheke is a strong rebounder and the team's biggest shot blocking threat. Ty Brewer did not start a single game last season, but the 6-9 junior is the squad's best interior scoring option heading into 2021-2022. The frontcourt will add more options with the addition of Wichita State transfer Jaden Seymour, but it is Jordan King who should make the bigger impact. The Siena transfer averaged 12.2 points with the Saints last year and should help turn this into one of the best backcourts in the Southern Conference.
Projected Postseason Tournament: CBI/CIT
By the Numbers:
Scoring Offense: 69.4 (224th in nation, 10th in conference)
Scoring Defense: 66.2 (58, 1)
Field-Goal Percentage: 43.8 (183, 9)
Field-Goal Defense: 41.8 (86, 2)
Three-Point Field Goals Per Game: 8.0 (102, 8)
Three-Point Field-Goal Percentage: 25.0 (115, 6)
Free-Throw Percentage: 69.7 (214, 8)
Rebound Margin: 3.0 (85, 3)
Assists Per Game: 11.8 (263, 10)
Turnovers Per Game: 13.6 (198, 8)