Rhode Island Rams
2021-2022 Overall Rank: #121
Conference Rank: #7 Atlantic 10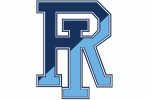 Rhode Island had a rough 2020-21 season, winning just 10 games, their lowest in a single season since 2012-13. Even though leading scorer and all-conference guard Fatts Russell is gone, the Rams are still in a position to improve in 2021-22. Only one other rotation player is gone and all of the other four starters return for David Cox's squad. They also bring in Ishmael El-Amin who earned two-time All-MAC honors at Ball State. Rhode Island will be one of the more experienced teams in the A10 and should be more competitive this season.
2020-21 Record: 10-15, 7-10
2020-21 Postseason: None
Coach: David Cox
Coach Record: 49-39 at Rhode Island, 49-39 overall
Key Departed Players:
Fatts Russell, Guard, 14.7 ppg
D.J. Johnson, Forward, 4.3 ppg
Key Returning Players:
Jeremy Sheppard, Senior, Guard, 11.3 ppg
Makhel Mitchell, Junior, Forward, 9.6 ppg
Antwan Walker, Senior, Forward, 9.1 ppg
Ishmael Leggett, Sophomore, Guard, 6.6 ppg
Makhi Mitchell, Junior, Forward, 5.9 ppg
Malik Martin, Senior, Guard, 5.6 ppg
Allen Betrand, Senior, Guard, 4.7 ppg
Jalen Carey, Junior, Guard, 4.3 ppg
Jermaine Harris, Senior, Forward, 3.3 ppg
Key New Players:
Ileri Ayo-Faleye, RS Freshman, Forward
Tres Berry, RS Freshman, Guard
Ishmael El-Amin, Senior, Guard, Transfer from Ball State
Abdou Samb, Freshman, Forward
Projection:
Out of the 11 players who averaged double-digit minutes last season, Rhode Island is getting nine of them back for this year. They will miss star guard Fatts Russell, but Russell shot just 33.7% from the field on 12.1 attempts last season, so his departure could potentially lead to a more balanced and productive offense. Jeremy Sheppard, Makhel Mitchell and Antwan Walker are the next three top scorers returning and each of them shot at least 47% from the field last season. Sheppard was also a 39.4% three-point shooter and should get more opportunities to showcase his shooting ability this season. Mahkel and his twin Makhi Mitchell should be primed for breakout seasons as juniors. The 6-10 twins were once highly rated recruits, and Mahki was limited to just seven games last season, but the opportunity is there for them to finally show their full potential this year. Jalen Carey is another former four-star recruit who started his career at Syracuse and never quite got going in his first season at Rhode Island. David Cox getting improvement from these former top-100 recruits would be huge for the Rams' chances this season. Rhode Island also brings in a high-level transfer in Ishmael El-Amin from Ball State. El-Amin was an all-conference player the last two seasons and averaged 16.2 points in 2020-21. El-Amin's scoring ability will also help mask the loss of Fatts Russell. Rhode Island will enter 2021-22 with a lot of experience and a lot of potential to be a better team than last season.
Projected Postseason Tournament: CBI/CIT
By the Numbers:
Scoring Offense: 71.4 (164th in nation, 7th in conference)
Scoring Defense: 71.1 (195, 10)
Field-Goal Percentage: 44.2 (165, 8)
Field-Goal Defense: 41.6 (74, 3)
Three-Point Field Goals Per Game: 5.7 (300, 13)
Three-Point Field-Goal Percentage: 31.2 (285, 12)
Free-Throw Percentage: 66.8 (283, 12)
Rebound Margin: 3.4 (70, 3)
Assists Per Game: 12.1 (252, 12)
Turnovers Per Game: 14.1 (231, 11)