Milwaukee Panthers
2021-2022 Overall Rank: #122
Conference Rank: #2 Horizon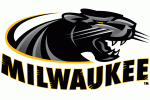 During Coach Pat Baldwin's four years at Milwaukee, the Panthers have yet to have a winning season, either overall or in Horizon League play. The expectations are that it will change this year. That is in large part due to the arrival of the coaches' son, Patrick Baldwin Jr. The young Baldwin is a five-star recruit who has the talent to single-handedly take over the team and lead them to success in 2021-2022.
2020-21 Record: 10-12, 7-10
2020-21 Postseason: None
Coach: Pat Baldwin
Coach Record: 47-70 at Milwaukee, 47-70 overall
Key Departed Players:
Te'Jon Lucas, Guard, 14.9 ppg
Courtney Brown, Jr, Guard/Forward, 5.4 ppg
C.J. Wilbourn, Forward/Center, 5.7 ppg
Amir Allen, Center, 5.6 ppg
Grant Coleman, Forward, 5.1 ppg
Key Returning Players:
DeAndre Gholston, Junior, Guard, 16.8 ppg
Josh Thomas, Senior, Guard, 12.5 ppg
Tafari Simms, Junior, Forward, 7.9 ppg
Donovan Newby, Freshman, Guard, 4.5 ppg
Devon Hancock, Freshman, Guard, 2.9 ppg
Nick Pappas, Freshman, Guard
Key New Players:
Vin Baker Jr, Junior, Guard/Forward, Transfer from Boston College
Patrick Baldwin Jr, Freshman, Forward
Moses Bol, Senior, Center, Transfer from UCF
Markeith Browning, RS Freshman, JC Transfer
Tyler Ellingson, RS Freshman, Guard
Samba Kane, Junior, Center, Transfer from South Florida
Jordan Lathon, Junior, Guard, Transfer from UTEP
Vincent Miszkiewicz, Sophomore, Forward, JC Transfer
Kyle Ross, Freshman, Forward
Jasin Sinani, Freshman, Guard
Joey St. Pierre, Junior, Center, Transfer from Parkside
Projection:
Baldwin will not have to do everything for the Panthers though. DeAndre Gholston and Josh Thomas were double digit scorers last year. Gholston, who tallied 16.8 points per game, knocked down a team high 46 three-pointers. Tafari Simms and Donovan Newby should also see plenty of playing time again this season. Most of the rest of the minutes will go to the huge group of newcomers. Vin Baker Jr., Moses Bol, Samba Kane and Jordan Lathon all transfer in from Division I schools. Coach Baldwin wanted to get more size on the roster and he certainly did that with the 7-1 Bol and the 7-0 Kane. Lathon will see major minutes running the point after spending two years at UTEP where he averaged 5.0 points and 3.1 assists back in 2019-2020. There is obviously a slew of new faces at Milwaukee and how they gel will go a long way in determining how far this team can go. Clearly though there is a lot of talent on this roster and anything less than a team competing for a conference title would be disappointing.
Projected Postseason Tournament: CBI/CIT
By the Numbers:
Scoring Offense: 75.5 (70th in nation, 3rd in conference)
Scoring Defense: 76.3 (291, 8)
Field-Goal Percentage: 43.6 (193, 7)
Field-Goal Defense: 45.2 (259, 5)
Three-Point Field Goals Per Game: 7.2 (173, 8)
Three-Point Field-Goal Percentage: 32.9 (217, 8)
Free-Throw Percentage: 73.2 (89, 3)
Rebound Margin: -2.7 (270, 9)
Assists Per Game: 13.0 (188, 10)
Turnovers Per Game: 11.1 (38, 2)
Madness 2022 NBA Draft Rankings:
Madness 2021 Men's Basketball Recruit Rankings: