Southern Utah Thunderbirds
2021-2022 Overall Rank: #123
Conference Rank: #2 Big Sky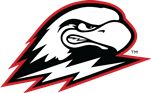 Southern Utah had an historic 2020-2021 season, finishing 20-4 overall and winning a Big Sky regular season title. The campaign ended in the semifinals of the conference tournament in heartbreaking fashion, but still it was a great season for the program and Coach Todd Simon. Now the goal will be to keep that momentum going and with nearly the entire roster back, that should not be a problem.
2020-21 Record: 20-4, 12-2
2020-21 Postseason: None
Coach: Todd Simon
Coach Record: 73-82 at Southern Utah, 82-90 overall
Key Departed Players:
Ivan Madunic, Forward/Center, 4.0 ppg
Key Returning Players:
Tevian Jones, Senior, Guard, 16.9 ppg
John Knight III, Senior, Guard, 14.4 ppg
Maizen Fausett, Senior, Forward, 13.5 ppg
Dre Marin, Senior, Guard, 12.0 ppg
Harrison Butler, Senior, Guard, 8.9 ppg
Dee Barnes, Senior, Guard, 5.3 ppg
Aanen Moody, Senior, Guard, 5.0 ppg
Nick Fleming, Senior, Guard, 3.6 ppg
Marquis Moore, Senior, Guard/Forward, 3.5 ppg
Martel Williams, Sophomore, Guard, 2.8 ppg
Damani McEntire, Junior, Guard, 2.1 ppg
Jason Spurgin, Sophomore, Center, 1.1 ppg
Courtese Cooper, Senior, Forward, 1.0 ppg
Kingsley Box, Sophomore, Guard, 0.7 ppg
Key New Players:
Anthony Swift, Freshman, Forward
Amound Anderson, Sophomore, Guard, Transfer from CSUN
Projection:
Four players averaged at least a dozen points per game last season and those four will again be the heart and soul of this team. Tevian Jones is the main scoring and shooting threat, averaging 16.9 points per game and hitting 60 three-pointers in 24 games. John Knight III is flirting with the NBA, but the point guard will likely be back in Cedar City for his senior season. He is not much of a shooting threat, but Knight still averaged 14.4 points per game and 4.4 assists by attacking the basket. Dre Marin is an extremely consistent shooter and knocked down 44.2 percent of his attempts from beyond the arc last season. The frontcourt is led by Maizen Fausetts, who tallied 13.5 points and 6.9 rebounds. He can stretch the defense and spearheaded an impressive rebounding team that had a +7.9 rebounding margin last season. Still there is a lack of size with this group, especially after the departure of Ivan Madunic. The guards will do plenty of work on the glass, but Southern Utah will need Courtese Cooper and Jason Spurgin to play a role defensively after seeing very limited minutes a season ago. If that happens, the Thunderbirds could be looking for their first NCAA Tournament appearance since 2001.
Projected Postseason Tournament: CBI/CIT
By the Numbers:
Scoring Offense: 84.2 (3rd in nation, 1st in conference)
Scoring Defense: 69.5 (150, 6)
Field-Goal Percentage: 47.4 (34, 2)
Field-Goal Defense: 42.5 (135, 4)
Three-Point Field Goals Per Game: 8.8 (47, 2)
Three-Point Field-Goal Percentage: 34.1 (151, 7)
Free-Throw Percentage: 74.8 (53, 5)
Rebound Margin: 7.9 (12, 1)
Assists Per Game: 14.1 (100, 3)
Turnovers Per Game: 12.1 (96, 4)