Fresno State Bulldogs
2021-2022 Overall Rank: #124
Conference Rank: #5 Mountain West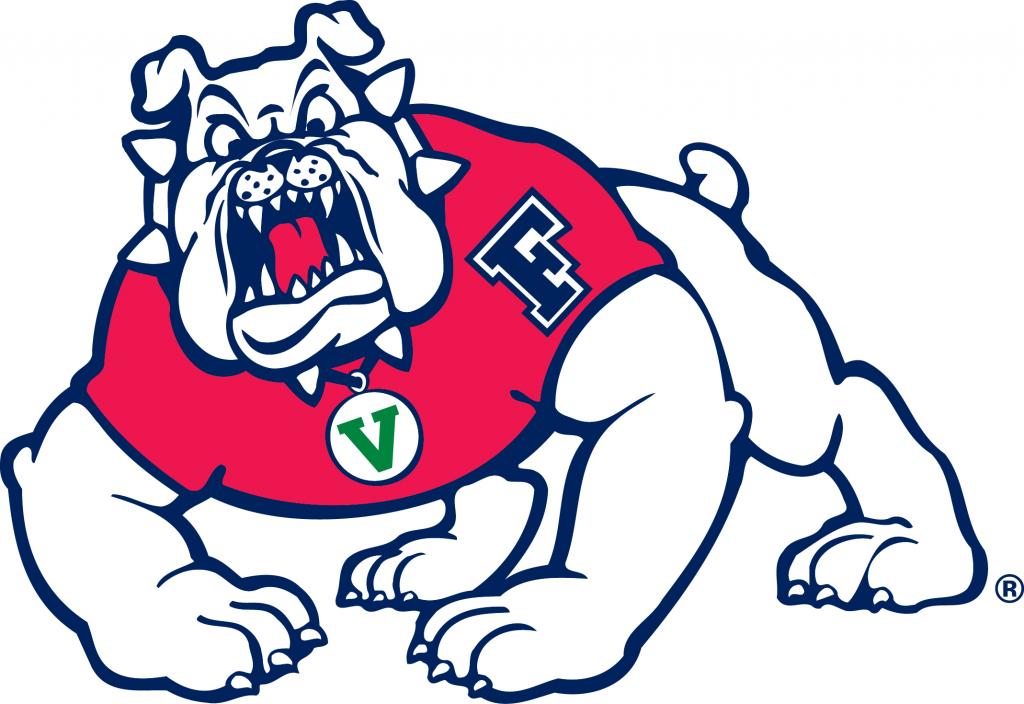 Following a 23-9 campaign in 2018-2019, Fresno State has not had a great couple of seasons. The Bulldogs finished 12-12 last year and won a respectable nine games in MWC play. However, only one of those wins came against the top five teams in the conference, a late season victory over Boise State. If Fresno State is going to become one of the top teams in the Mountain West this year, they are going to have to beat some of the good teams in the conference.
2020-21 Record: 12-12, 9-11
2020-21 Postseason: None
Coach: Justin Hutson
Coach Record: 46-40 at Fresno State, 46-40 overall
Key Departed Players:
Christian Gray, Forward, 5.3 ppg
Devin Gage, Guard, 3.7 ppg
Key Returning Players:
Orlando Robinson, Junior, Forward/Center, 14.6 ppg
Deon Stroud, Junior, Guard, 12.2 ppg
Isaiah Hill, Junior, Guard, 10.3 ppg
Junior Ballard, Senior, Guard, 7.2 ppg
Anthony Holland, Junior, Guard, 5.5 ppg
Jordan Campbell, Junior, Guard, 4.5 ppg
Braxton Meah, Sophomore, Center, 2.8 ppg
Kyle Harding, Junior, Guard, 2.3 ppg
Destin Whitaker, Sophomore, Guard, 1.7 ppg
Leo Colimerio, Sophomore, Guard/Forward, 1.5 ppg
Key New Players:
Jemarl Baker, Senior, Guard, Transfer from Arizona / Kentucky
Donavan Yap, Sophomore, Guard, Transfer from UNLV
Robert Vaihola, Freshman, Forward
Projection:
Coach Justin Hutson returns a very experienced team. Seven-footer Orlando Robinson was the team's top player last season, averaging 14.6 points, 9.2 rebounds and 2.1 assists. Robinson is obviously a big body who can score in the paint, but he is also a capable outside shooter. Robinson is testing the NBA waters, but will likely return. The same is true of guard Deon Stroud, who tallied 12.2 points per game last season. If those two return to Fresno, this is a team with a high ceiling. Isaiah Hill, Junior Ballard and Anthony Holland are back as well after starting last season. Hill had a nice debut season for the Bulldogs, averaging 10.2 points, 3.3 assists and 1.3 steals. The point guard can emerge as a great floor leader this year. Coach Hutson has brought in some depth too. Jemari Baker comes from Arizona via Kentucky. In a dozen games last year with the former Wildcats, he averaged 12.0 points per game. Donavan Yap never got going during his brief stint with UNLV, but he should make an impact at Fresno State. This group may lack depth behind Robison at the five spot, but other than that they can run six or seven guards around Robinson and have an extremely dangerous team. If the pieces come together, the Bulldogs could be a surprise team in the MWC.
Projected Postseason Tournament: CBI/CIT
By the Numbers:
Scoring Offense: 66.3 (279th in nation, 8th in conference)
Scoring Defense: 67.4 (88, 5)
Field-Goal Percentage: 42.8 (237, 9)
Field-Goal Defense: 43.3 (171, 7)
Three-Point Field Goals Per Game: 6.8 (213, 9)
Three-Point Field-Goal Percentage: 32.9 (213, 9)
Free-Throw Percentage: 66.6 (289, 9)
Rebound Margin: 3.3 (73, 4)
Assists Per Game: 10.4 (327, 10)
Turnovers Per Game: 14.3 (246, 9)