Grand Canyon Antelopes
2021-2022 Overall Rank: #130
Conference Rank: #1 WAC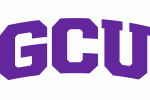 Grand Canyon experienced a program building season in 2020-2021. They won the WAC title with a 9-3 record and reached their first ever NCAA Tournament. Coach Bryce Drew very quickly is building something special with the Antelopes. However, the high of reaching the NCAA Tournament did not last long following the tragic death of starting forward Oscar Frayer.
2020-21 Record: 17-7, 9-3
2020-21 Postseason: NCAA
Coach: Bryce Drew
Coach Record: 17-7 at Grand Canyon, 181-115 overall
Key Departed Players:
Asbjorn Mitgaard, Center, 14.2 ppg
Alessandro Lever, Center, 13.3 ppg
Mikey Dixon, Guard, 8.3 ppg
Oscar Frayer, Forward, 6.6 ppg
Key Returning Players:
Jovan Blacksher Jr, Junior, Guard, 12.0 ppg
Gabe McGlothan, Junior, Forward, 6.1 ppg
Chance McMillian, Sophomore, Guard, 4.2 ppg
Sean Miller-Moore, Senior, Guard, 4.0 ppg
Jayden Stone, Sophomore, Guard, 3.8 ppg
Liam Lloyd, Sophomore, Guard, 2.5 ppg
Dima Zdor, Senior, Forward/Center, 1.8 ppg
Ethan Spry, Junior, Forward, 0.6 ppg
Raef Gerdes, Senior, Forward, 0.4 ppg
Key New Players:
Jalen Blackmon, Freshman, Guard
Taeshon Cherry, Senior, Forward, Transfer from Arizona State
Walter Ellis, Senior, Guard, Transfer from Bucknell
Aidan Igiehon, Junior, Forward, Transfer from Louisville
Kobe Knox, Freshman, Guard
Yvan Ouedraogo, Junior, Forward, Transfer from Nebraska
Isaiah Shaw, Freshman, Guard
Holland Woods, Senior, Guard, Transfer from Arizona State
Projection:
On the court, Grand Canyon will be without four starters, including center Asbjorn Mitgaard who declared for the NBA Draft following a season in which he averaged 14.2 points, 9.7 rebounds and 1.3 blocks. Jovan Blacksher is the lone returning starter. The 5-11 guard is a superb floor leader and dished out 5.4 assists. He is a great piece to build around and Coach Drew has brought in plenty of talent for Blacksher to find. The frontcourt adds three experienced forwards from major conferences. Aidan Igiehon spent two years playing limited minutes at Louisville, while Yvan Ouedraogo proved to be a very good rebounder during his two years at Nebraska. Taeshon Cherry played a large role for Arizona State for the last three years, although he was limited to just seven games last season. Guard Holland Woods also comes from Arizona State. Back in 2019-2020, Woods tallied 17.7 points and 5.2 assists. Woods will be the new star of this team. The final transfer is Walter Ellis of Bucknell and he will add even more options for Coach Drew along with a handful of returning role-players and a trio of incoming freshmen. Despite the departures, this is a Grand Canyon team that can continue their success and reach another NCAA Tournament.
Projected Postseason Tournament:
NCAA
By the Numbers:
Scoring Offense: 75.5 (72nd in nation, 1st in conference)
Scoring Defense: 62.1 (13, 1)
Field-Goal Percentage: 48.8 (14, 1)
Field-Goal Defense: 38.3 (2, 1)
Three-Point Field Goals Per Game: 6.8 (220, 3)
Three-Point Field-Goal Percentage: 32.9 (214, 2)
Free-Throw Percentage: 68.4 (246, 4)
Rebound Margin: 9.5 (5, 1)
Assists Per Game: 16.2 (20, 2)
Turnovers Per Game: 12.8 (146, 3)