James Madison Dukes
2021-2022 Overall Rank: #132
Conference Rank: #3 CAA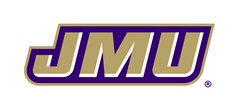 The expectations were not too high for James Madison during Coach Mark Byington's debut season leading the program. However, the Dukes managed to win a share of the CAA title with an 8-2 record. They faltered down the stretch due to an injury to star Matt Lewis, who averaged 19.7 points per game. Now the Dukes must move on without Lewis for the entire season after he moved on to the professional ranks. However, with the four other starters returning and a nice group of transfers, this James Madison team should compete for another conference crown.
2020-21 Record: 13-7, 8-2
2020-21 Postseason: None
Coach: Mark Byington
Coach Record: 13-7 at James Madison, 151-106 overall
Key Departed Players:
Matt Lewis, Guard, 19.7 ppg
Michael Christmas, Forward, 6.0 ppg
Zach Jacobs, Forward, 4.9 ppg
Key Returning Players:
Vado Morse, Junior, Guard, 14.4 ppg
Justin Amadi, Freshman, Forward, 9.1 ppg
Julien Wooden, Sophomore, Forward, 8.0 ppg
Terell Strickland, Freshman, Guard, 5.4 ppg
Jalen Hodge, Junior, Guard, 6.9 ppg
Terrence Edwards, Freshman, Guard/Forward, 5.3 ppg
Tyce McNair, Freshman, Guard, 0.8 ppg
Hollman Smith, Freshman, Guard, 0.6 ppg
Key New Players:
Charles Falden, Senior, Guard, Transfer from Winthrop
Tyree Ihenacho, Sophomore, Guard, Transfer from North Dakota
Andrew McConnell, Freshman, Guard
Takal Molson, Junior, Guard, Transfer from Seton Hall
Devon Savage, Freshman, Guard
Jaylen Stinson, Freshman, Guard
Alonzo Sule, Junior, Forward, Transfer from Texas State
Projection:
Junior Vado Morse will be the new leader of the backcourt. As a secondary option to Lewis last season, he easily ranked second on the team with 14.4 points per game. Terell Strickland worked his way into the starting lineup as a freshman and tallied 5.4 points and 2.4 assists. He could be asked to do more scoring this season. Jalen Hodge will again be a fine shooter off the bench and Terrence Edwards has the potential for a breakout season after showing flashes as a freshman. Justin Amadi and Julien Wooden did a fine job holding down the frontcourt last season. Wooden has the ability to stretch out the defense with his outside shooting and Amadi led the team with 5.0 rebounds per game. Texas State transfer Alonzo Sule will at least provide some experienced and proven depth to the frontcourt. The backcourt adds a trio of proven Division I transfers as well. Takal Molson spent last season at Seton Hall, but was at his best during his time with Canisius where he averaged 16.0 points per game back in 2018-2019. Charles Faden comes from Winthrop where he was a great three-point shooting threat. Tyree Ihenacho is a point guard who has the ability to take over a game in so many ways. Last year at North Dakota he averaged 8.7 points. 5.7 rebounds and 4.1 assists. If Ihenacho can put up numbers like that in the CAA, James Madison will be aiming for just their second NCAA Tournament appearance since 1994.
Projected Postseason Tournament: CBI/CIT
By the Numbers:
Scoring Offense: 78.1 (37th in nation, 1st in conference)
Scoring Defense: 70.5 (184, 6)
Field-Goal Percentage: 45.2 (97, 2)
Field-Goal Defense: 41.2 (57, 1)
Three-Point Field Goals Per Game: 8.3 (79, 3)
Three-Point Field-Goal Percentage: 34.2 (150, 5)
Free-Throw Percentage: 66.7 (286, 10)
Rebound Margin: 0.3 (171, 5)
Assists Per Game: 13.8 (120, 2)
Turnovers Per Game: 12.2 (101, 5)