Prairie View A&M Panthers
2021-2022 Overall Rank: #135
Conference Rank: #1 SWAC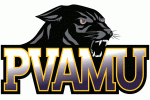 Prairie View A&M has now won the SWAC regular season title three years in a row. Last season they finished a perfect 13-0, but lost to Texas Southern in the conference tournament final. Missing out on the NCAA Tournament may not last long though. The Panthers return six players from their eight-player regular rotation and Coach Byron Smith picked up a handful of Division I transfers who will help keep Prairie View A&M towards the top of the SWAC standings.
2020-21 Record: 16-5, 13-0
2020-21 Postseason: None
Coach: Byron Smith
Coach Record: 90-74 at Prairie View A&M, 90-74 overall
Key Departed Players:
Cam Mack, Guard, 11.2 ppg
Lenell Henry, Forward, 7.3 ppg
Boe Nquidjol, Forward, 2.8 ppg
Damari Parris, Guard, 2.5 ppg
Key Returning Players:
Jawaun Daniels, Senior, Guard, 15.2 ppg
Jeremiah Gambrell Jr, Junior, Guard, 10.6 ppg
DeWayne Cox, Senior, Guard, 7.1 ppg
D'Rell Roberts, Senior, Guard, 9.2 ppg
Faite Williams, Senior, Guard, 8.8 ppg
Jerroda Briscoe, Senior, Forward, 3.7 ppg
Jock Hughes, Junior, Guard, 3.2 ppg
Danario Edgar II, Junior, Guard, 0.2 ppg
Key New Players:
Markedric Bell, Senior, Forward, Transfer from Arkansas-Pine Bluff
William Douglas, Senior, Guard, Transfer from SMU
Christian Guess, Sophomore, Guard, Transfer from Samford
Elijah Ifejeh, Senior, Forward, Transfer from Southeastern Louisiana
Projection:
Losing Cam Mack is a big blow for the Panthers. The point guard averaged 11.2 points, 7.7 assists and 2.7 steals. He made things happen on both ends of the floor. However, five very experienced guards are back to help shoulder the burden. Jawaun Daniels is a big 6-7 wing who led the team with 15.2 points per game and added 6.1 rebounds. Daniels does not take a huge amount of three-pointers since he can do plenty of damage using his size to attack the basket, but he is a very consistent outside shooter and connected on an impressive 42.9 percent of his three-point attempts. Jeremiah Gambrell and D'Rell Roberts are the other shooters on the team, although they do lack consistency in that regard. Faite Williams will be the more direct replacement for Mack. Williams averaged 8.8 points and 3.2 assists in a dozen appearances last season. William Douglas and Christian Guess will add even more options on the perimeter. Guess played just ten games for Samford last season, but averaged 15.1 points, 9.0 rebounds and 2.3 assists in those games. The frontcourt will have to rely on senior Jerroda Briscoe who averaged just 15.3 minutes per game in 2020-2021. The addition of Markedric Bell will provide Coach Smith with a proven SWAC frontcourt player. Bell averaged 7.9 points and 5.2 rebounds with the Golden Lions last season and should be ready to step right into the starting five.
Projected Postseason Tournament:
NCAA
By the Numbers:
Scoring Offense: 71.3 (171st in nation, 2nd in conference)
Scoring Defense: 64.2 (37, 2)
Field-Goal Percentage: 44.8 (119, 1)
Field-Goal Defense: 42.0 (98, 6)
Three-Point Field Goals Per Game: 6.6 (239, 2)
Three-Point Field-Goal Percentage: 30.4 (306, 7)
Free-Throw Percentage: 65.5 (312, 7)
Rebound Margin: -0.9 (214, 5)
Assists Per Game: 15.9 (32, 1)
Turnovers Per Game: 13.8 (207, 1)