Georgia Bulldogs
2021-2022 Overall Rank: #143
Conference Rank: #13 SEC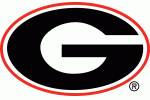 Georgia has not had much success during Coach Tom Crean's three seasons leading the program. The Bulldogs overall record during that span is just 41-49. Year four under Coach Crean could have been the season the team turned things around, but with a slew of transfers, this group has to completely rebuild. P.J. Horne is the lone returner who averaged over ten minutes per game last year. The 6-6 senior started all 26 games last season, averaging 8.5 and 3.4 rebounds.
2020-21 Record: 14-12, 7-11
2020-21 Postseason: None
Coach: Tom Crean
Coach Record: 41-49 at Georgia, 397-280 overall
Key Departed Players:
Sahvir Wheeler, Guard, 14.0 ppg
Justin Kier, Guard, 9.5 ppg
Tourmani Camara, Forward, 12.8 ppg
Tye Fagan, Guard, 9.2 ppg
Andrew Garcia, Forward, 8.7 ppg
K.D. Johnson, Guard, 13.5 ppg
Christian Brown, Forward, 4.4 ppg
Key Returning Players:
P.J. Horne, Senior, Forward, 8.5 ppg
Jaxon Etter, Junior, Guard, 2.4 ppg
Tyron McMillan, Junior, Forward, 1.9 ppg
Josh Taylor, Sophomore, Forward, 0.3 ppg
Jonathan Ned, Senior, Forward, 1.6 ppg
Key New Players:
Jabri Abdur-Rahim, Sophomore, Forward, Transfer from Virginia
Tyrone Baker, Freshman, Center
Noah Baumann, Senior, Guard, Transfer from USC
Braelen Bridges, Senior, Center, Transfer from UIC
Aaron Cook, Senior, Guard, Transfer from Gonzaga
Jailyn Ingram, Senior, Forward, Transfer from Florida Atlantic
Cam McDowell, Freshman, Guard
Kario Oquendo, Sophomore, Guard, JC Transfer
Dalen Ridgnal, Junior, Guard, JC Transfer
Christian Wright, Freshman, Guard
Projection:
Coach Crean will need to rely heavily on a large group of transfers.
Jabri Abdur-Rahim did not get much of an opportunity to show his stuff during his one season at Virginia, but the big 6-7 guard was a four-star recruit coming out of high school and has the talent to make an impact. Noah Baumann is another big guard, and the senior has plenty of experience under his belt from his days at USC. Back in 2018-2019, Baumann had his best year with the Trojans, averaging 10.8 points per game. Earlier in his collegiate career, Aaron Cook was a key player at Gonzaga. However, last season his minutes dropped to 13.5 per game compared to 32.8 minutes per game back in 2018-2019. The frontcourt adds Braelen Bridges from Illinois-Chicago and Jailyn Ingram from Florida Atlantic. Both were key contributors to their respective teams and should be ready to at least provide quality minutes in the SEC. A couple junior college transfers and a few freshmen will have to be ready to contribute as well. This will be a very different looking team, and they will struggle at times, but enough talent is there for Georgia to pull off a few surprises along the way.
Projected Postseason Tournament: None
By the Numbers:
Scoring Offense: 77.5 (42nd in nation, 4th in conference)
Scoring Defense: 78.0 (313, 13)
Field-Goal Percentage: 45.8 (77, 3)
Field-Goal Defense: 45.7 (268, 12)
Three-Point Field Goals Per Game: 6.3 (267, 12)
Three-Point Field-Goal Percentage: 32.4 (233, 11)
Free-Throw Percentage: 68.9 (231, 12)
Rebound Margin: 0.9 (155, 10)
Assists Per Game: 15.0 (59, 1)
Turnovers Per Game: 16.7 (330, 14)