2021 NBA Draft: Top 5 Projection
The 2020-21 NBA season is almost over, with the playoffs raging on and about to reach the conference semifinals. As the offseason draws closer, we're already thinking about the future generation of stars that will join the league in July. The 2021 NBA Draft will take place on July 29, at the Barclays Center, in Brooklyn, New York. The draft lottery is scheduled for June 22, and the Draft Combine will be held June 21 through June 27 at the Wintrust Arena, in Chicago.
After a surprising NCAA men's basketball season, in which the Baylor Bears won the national championship in Indianapolis against the Gonzaga Bulldogs, several players impressed NBA scouts and analysts. However, it took some time before a consensus about the top 5 prospects was formed, and there's still much up to debate, including the order these players will be drafted.
Cade Cunningham, Guard, Oklahoma State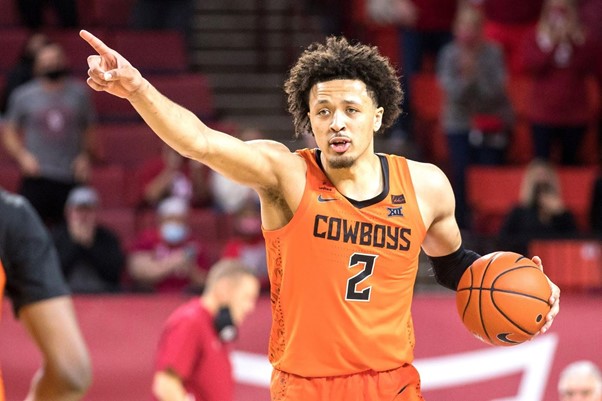 According to BetMGM, Cade Cunningham is the overwhelming favorite to be selected as the No.1 pick in the 2021 NBA Draft, with -650 odds, and is regarded by many analysts the best prospect in this year's class. He led the Oklahoma State Cowboys to a No.4 seed in the NCAA tournament, averaging 20 points, 3.5 assists, 6.2 rebounds, and 40 percent from the arch.
He's capable of powerful drives coming out of isolation, using sharp footwork and good ball-handling skills. Standing at 6'8", he's able to guard multiple positions, and has the ability to thrive both on and off the ball, as he can play as the primary ball handler and also as a shooting guard. Cunningham is also a competent shooter, and led the nation in clutch points last season.
Jalen Suggs, Guard, Gonzaga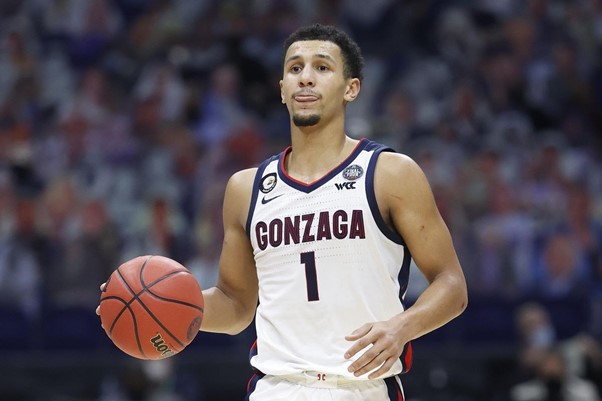 At the center of the Gonzaga Bulldogs' highly efficient offense, Jalen Suggs took the NCAA by storm. He led the team to an undefeated campaign up until the Championship game, averaging 14.4 points, 4.5 assists and 5.3 rebounds. At 6'4", 205 pounds, he displayed a lot of athleticism, and was able to thrive in both half-court and transition. He's at +800 odds to be the first pick in this year's draft.
Suggs had great performances as a floor general and as a scorer, and he carried Gonzaga's offense as a freshman in a squad filled with upperclassmen. Playing alongside Joel Ayayi and Andrew Nembhard, he displayed excellent court vision and passing skills, and was also very efficient in defense. But his three-point shooting needs to improve.
Evan Mobley, Center, USC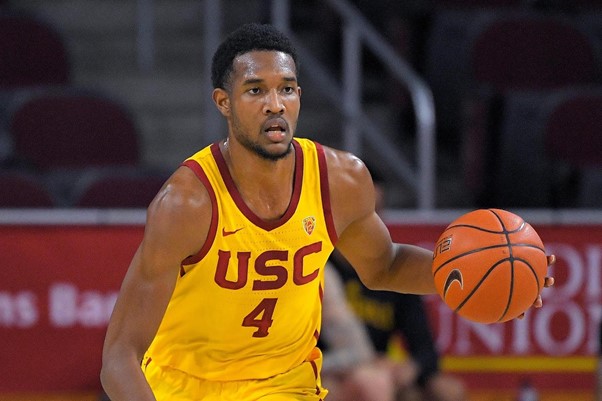 Regarded as the best big man to enter the draft since Karl Anthony-Towns, Evan Mobley is an uniquely talented big man, standing 7'0" with a 7'4" wingspan, who can develop into a defensive weapon and guard multiple positions. He led the USC Trojans to an Elite Eight appearance, averaging 16.4 points, 8.7 rebounds and 2.9 blocks, and dominating almost every matchup.
Mobley's combination of size and athleticism makes him a mobile defender, but he can also pose an offensive threat with great passing ability, and the skills to score in a variety of ways. However, his skinny frame caused him a lot of trouble in the low post, so he'll have to add some muscle in the offseason.
Jalen Green, Guard, G League Ignite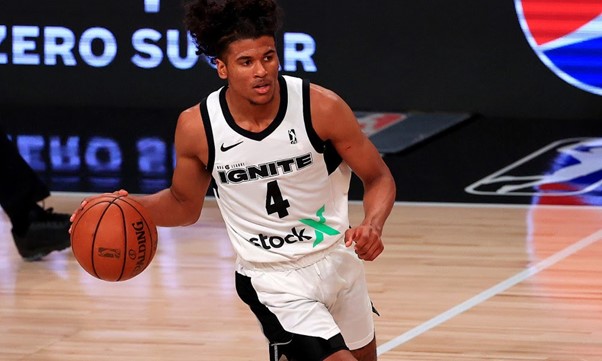 Jalen Green is one of the players that bypassed the college system and joined the G League professional pathway program, G League Ignite. He led Ignite in scoring during the G League bubble, averaging 17.9 points, shooting 46.1 percent from the field and 36.5 percent from the three-point line.
Green is an athletic guard projected to be a prolific scorer in the league, especially in transition, and is an excellent finisher at the rim. He can also be useful in defense, as he averaged 1.5 steals and showed quick hands in one-on-one situations. But he'll definitely have to improve as a playmaker, since his passing game was one of his weaknesses last G League season.
Jonathan Kuminga, Forward, G League Ignite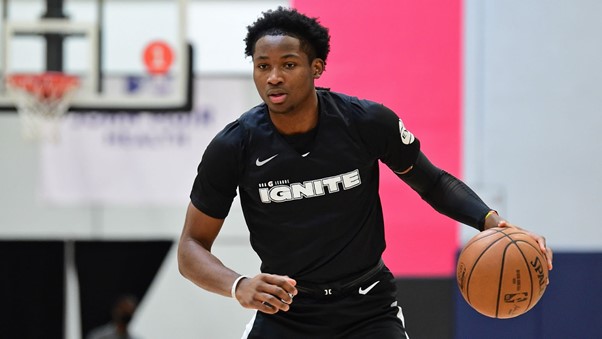 Another player to bypass college, Kuminga is an athletic combo forward with great skills for his size. He displayed a lot of physicality and was a consistent finisher during his tenure with the G League Ignite. In 13 games in the professional pathway program, he averaged 15.8 points, 7.2 rebounds, 2.7 assists,and 1.0 steals.
Standing at 6'8" with almost a 7'0" wingspan, he can play on both the wing or the low post, and could be developed into a three-level shot-maker. Defensively he had some struggles, but was able to thrive in one-on-matchups with speed and strength.